Early Access Codes will give customers access to purchase tickets before the date that ticket sales are scheduled to start. You have the ability to tie the early access code to specific groups of tickets or all of them. Customers will only be prompted to enter an early access code if none of your tickets have gone on sale yet.
In the "Early Access Code" section of an event, you will enter the text of the code that you would like to use to give ticket buyers early access to buy tickets. Entering the code on the ticket sales page will override the sales start time for the selected ticket types.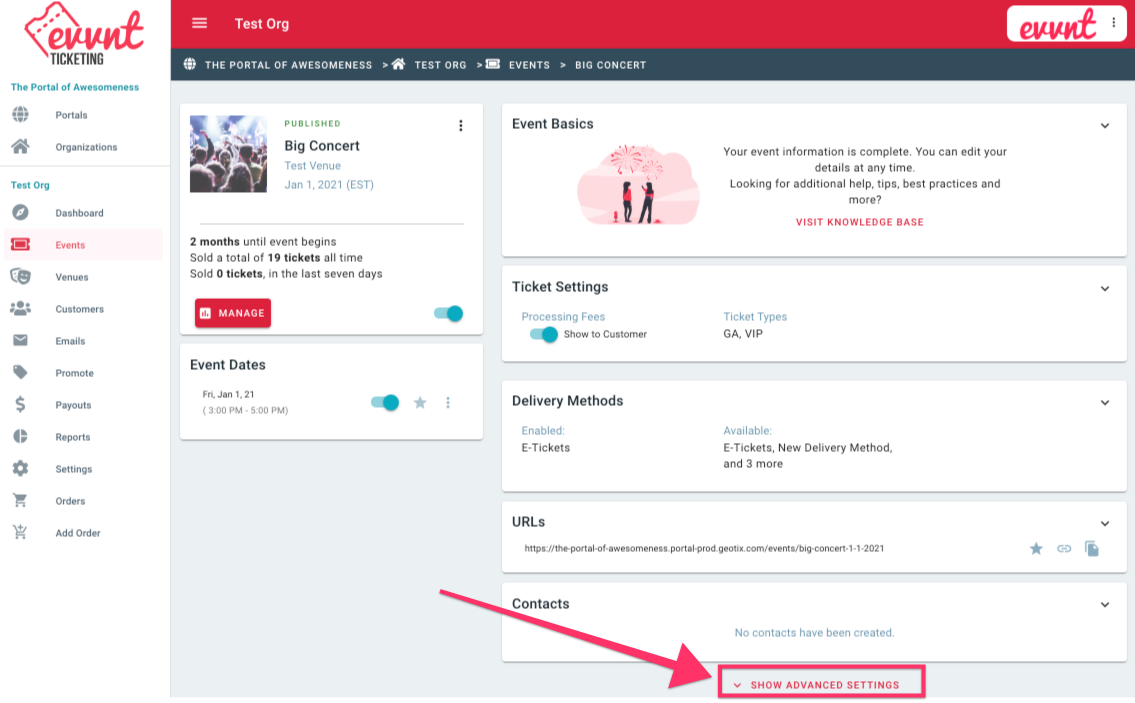 Navigate to the Edit page for your event and click the Show Advanced Settings button at the bottom of the page (see above).
Scroll down and click the carrot icon next to the Early Access Code card to open the access code settings (see below).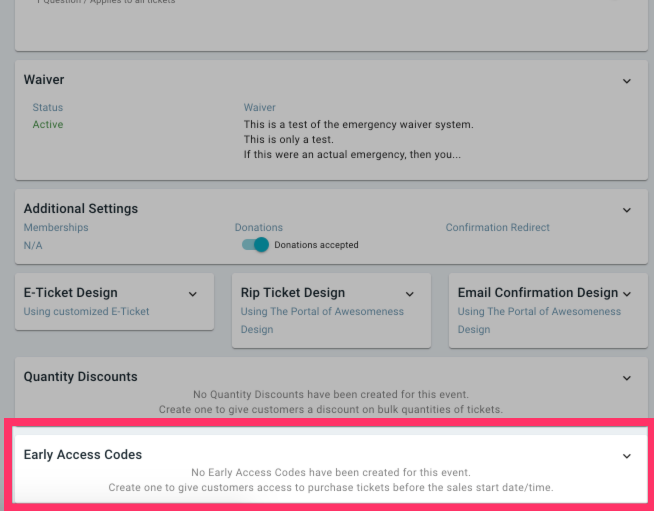 The ticket type(s) you tie to your early access code will need to be set to Sell Online in order for them to be accessible when the code is entered by a ticket buyer.
To remove an Early Access Code, you can uncheck all the ticket options and save the section. That will remove the early access for your event.
Enter text to set the "Early Access Code". This is what your ticket buyers will enter to access tickets before sales are set to start. Finally, select the tickets that this code will grant access to and click Save.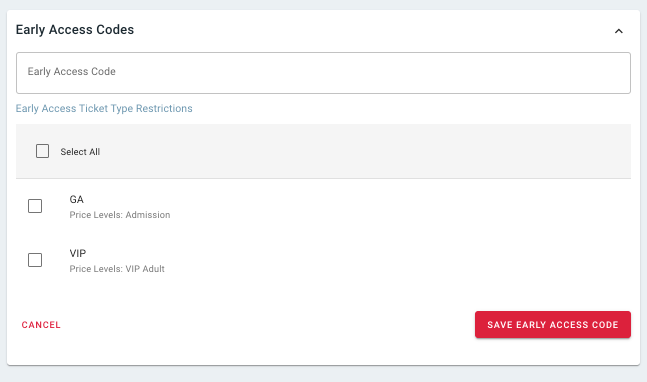 When it is set, the event page will now offer an option to enter the code. The codes are case sensitive, and when entered correctly will advance the ticket buyer to the ticket page with the selected early access ticket types showing for sale.