A Waiver prompts your ticket buyers to agree to a statement before completing their ticket purchase. When a waiver is turned on and a ticket buyer adds a ticket to their cart, they will be presented with the text in your waiver and must click "Agree" to continue to the cart and complete their purchase.The purpose of a waiver is to ensure sure potential attendees know about any special circumstances before they agree to buy a ticket.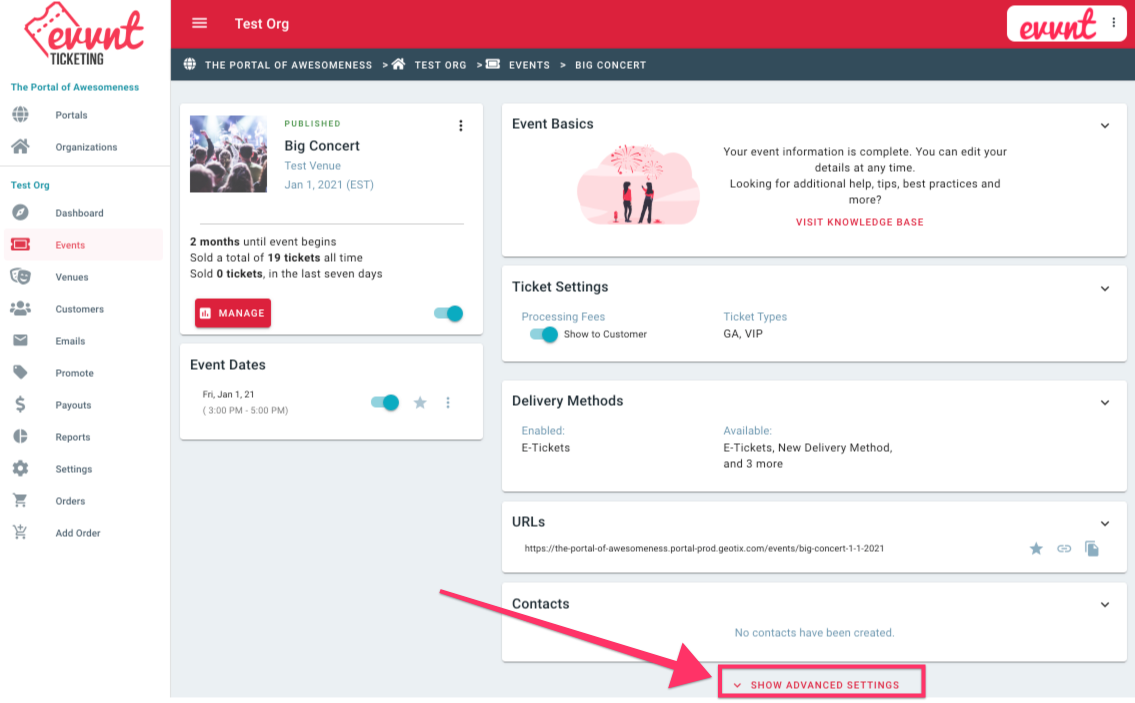 To turn on a waiver for your event, navigate to the Edit page for your event and click the Show Advanced Settings link at the bottom of the page (see above). Scroll down and click the caret icon next to the Waiver card to expand the settings for your waiver or agreement (see below).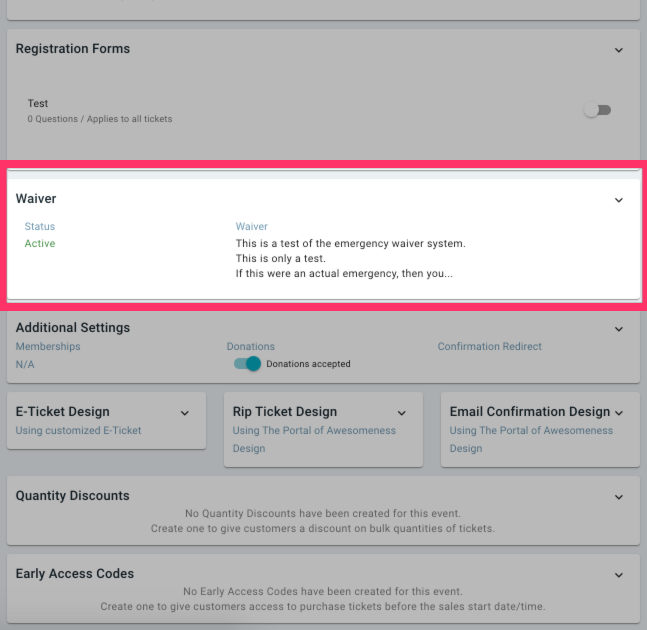 Click the toggle to turn your waiver on or off and place your waiver text in the Waiver Text field. Click Save to save any changes you've made and the Waiver will now be active on the event.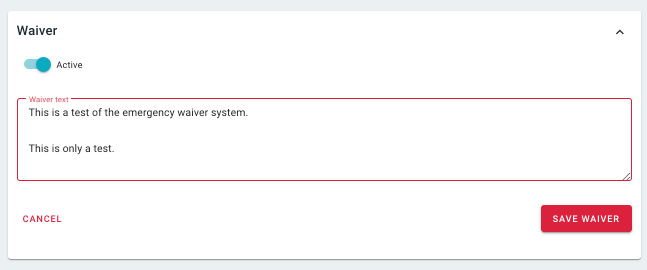 Once it is set to "Active", a ticket buyer will be asked to agree to the message in the waiver before they can advance to paying for their ticket.