Refunding tickets will refund the ticket revenue and all associated fees directly to the credit card* used at the time of purchase. *In cases where the credit card used has been replaced, a refund will allocate the funds to the replacement card. If the customer paid with cash or check, they will need to be refunded via cash or check by whomever received the cash or check.
Tickets that are refunded will be put back into the available inventory for an event. If you would like to make the ticket available again without refunding the ticket revenue, then you can release a ticket. Once a ticket is released, the funds from that purchase may not be refunded by our system.
You cannot refund $0 or comped tickets. To take back a comped ticket you can use the "Release" option instead.
How to Refund an Order
Step #1: Navigate to the "Orders" tab from the Ticketing app.
Step #2: Locate the order by customer name, email, or order number.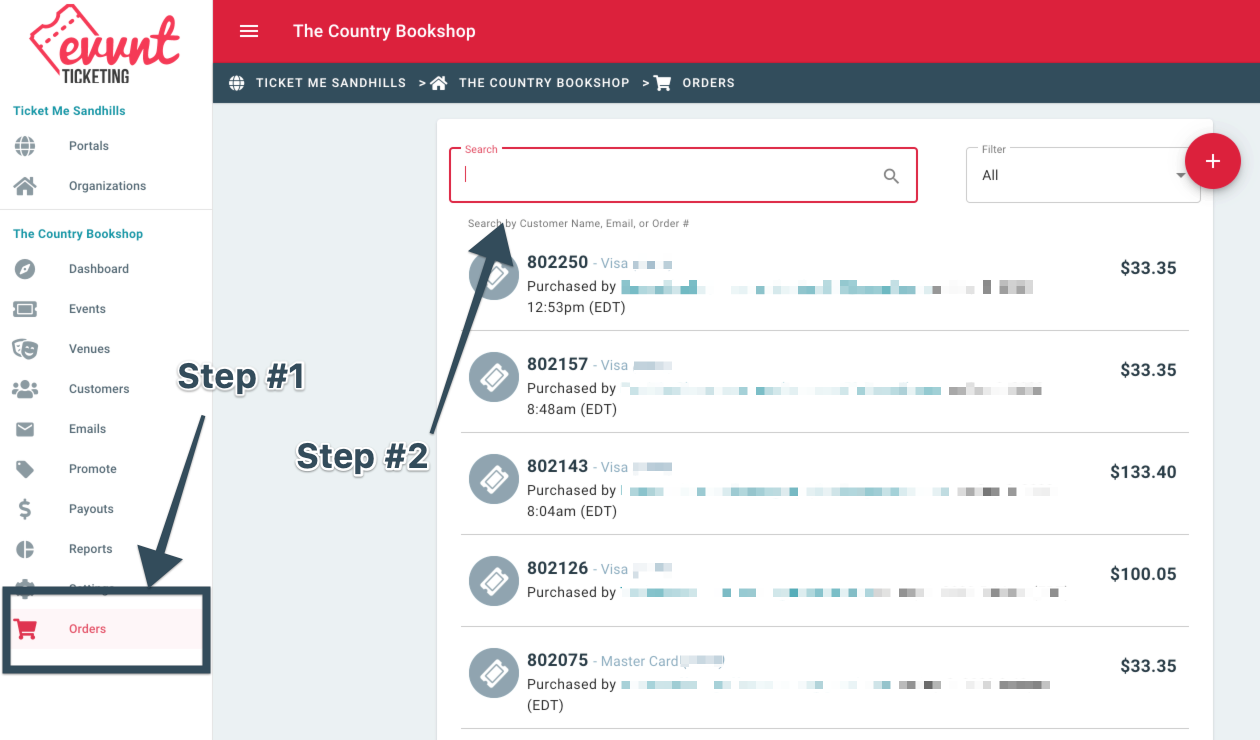 Step #3: Click to open an order.
Step #4: Select checkboxes next to any tickets to be refunded, or select the top checkbox to select all tickets if refunding the whole order.
Step #5: Select "Refund".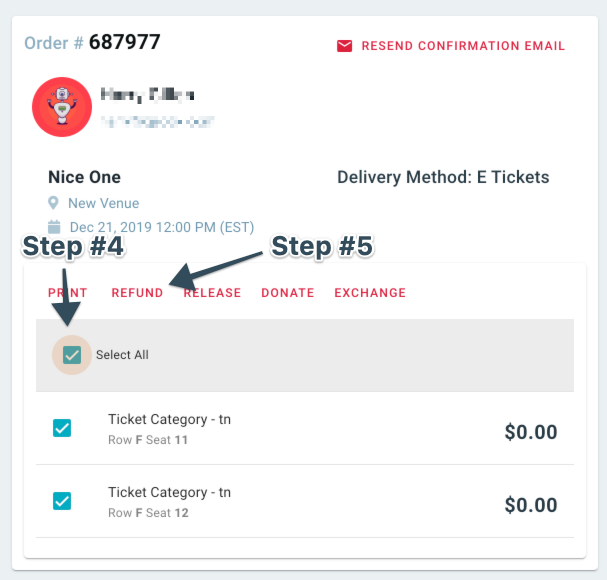 The ticketing system will need to check for any revenue paid out to an organization before a refund may be provided in our system. If the ticket revenue has not been paid out for this order then the refund will process immediately. Attempting to refund a ticket that has been previously paid out will show this message:

In these cases, follow the link to request a refund, and include any order numbers you would like refunded. Please note the following:
Refunds must be requested via email from an organization admin or account owner, or portal user.
Please send the order number with your request
We can refund a partial number of individual tickets on an order or the full order.
If all of the orders in an event need to be refunded then there is an option to refund all orders without having to send the individual order numbers.