The mobile app is designed for use by event organizers and staff at the entrance for an event.
Official Download Links
Google Play Store for Android phones and/or tablets (last updated August 19, 2021)
Apple App Store for iPhones or iPads (last updated August 17, 2021)
Gate App Functions
The mobile app for Evvnt Ticketing is made to process the following functions at the entrance of an event:
Scan in ticket QR codes using the device camera
Process ticket purchases using credit, cash/check, or comp (non-reserved tickets only)
Search for and access existing orders to check-in pre-purchased tickets
NOTE: Currently, the gate app can NOT process the sale of tickets assigned in a seating chart. Use the desktop environment in these cases.
Using the App
The first time you load the app it will ask you to login.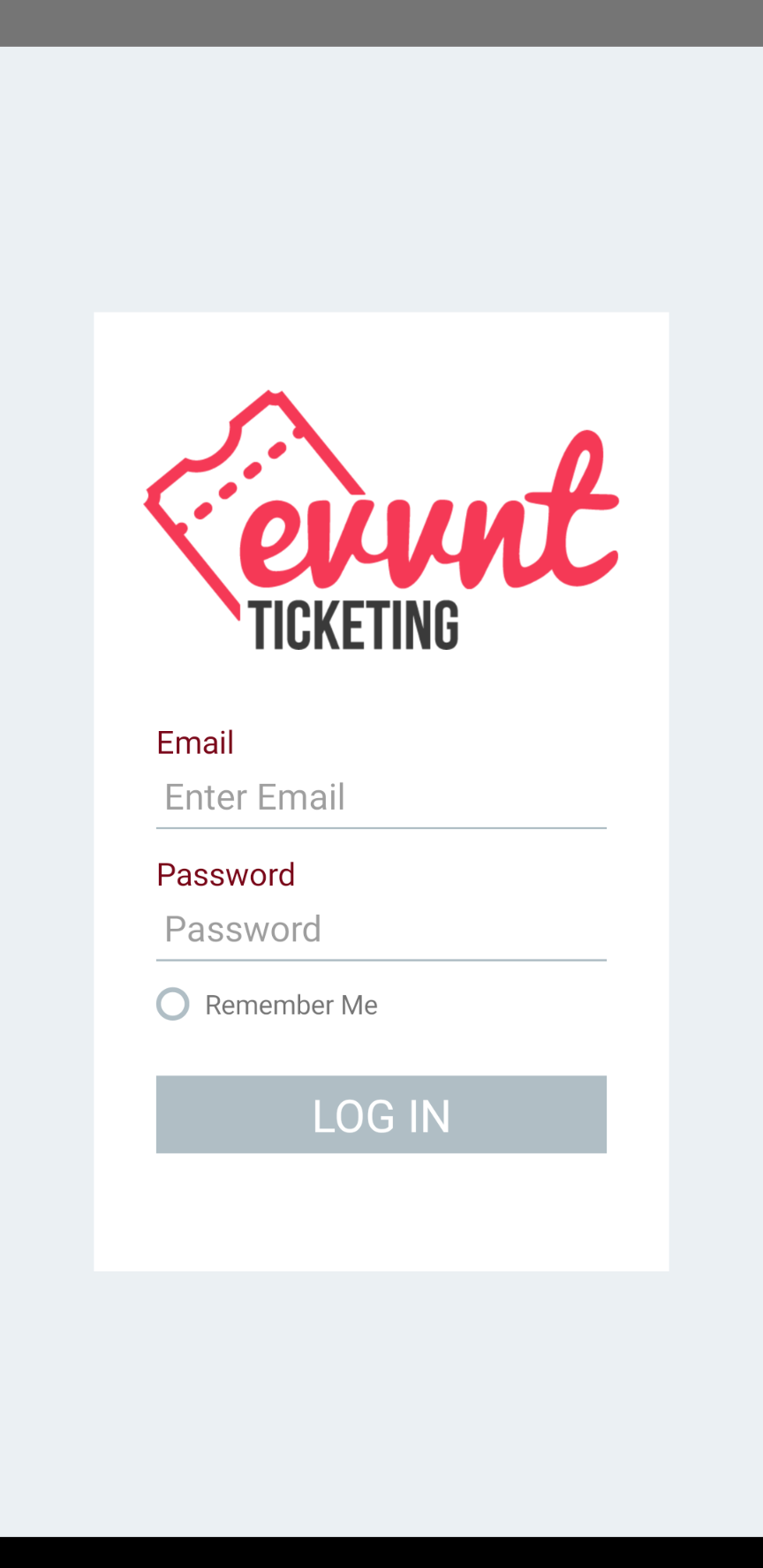 After logging in you will be presented with the Event List. This list will only show upcoming events. The three dots in the top right will give you an option to log out if needed.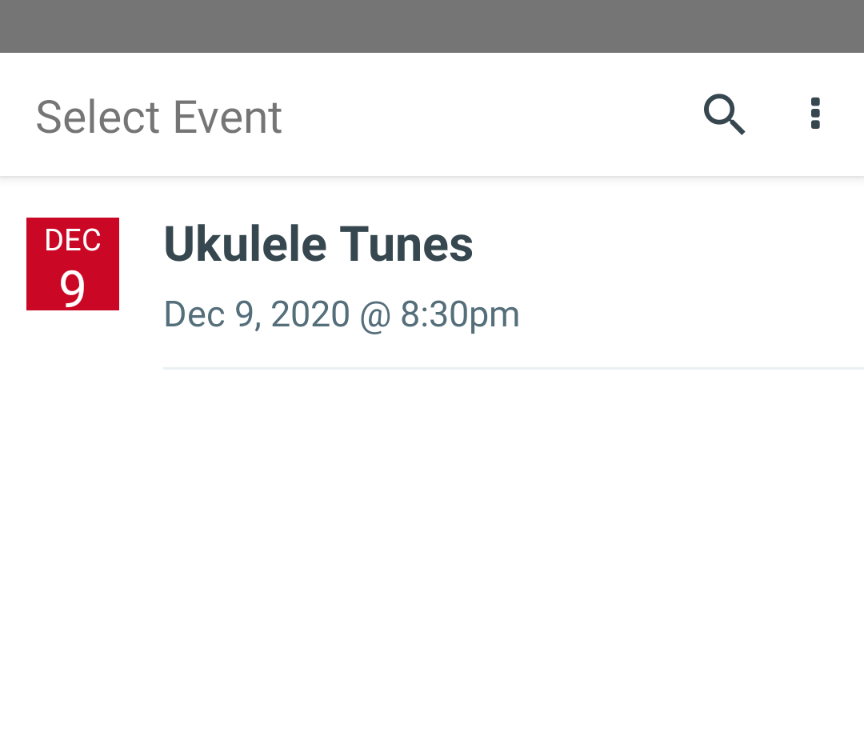 Once you select an event, the default view will have an option to add new tickets to an order. The app will also show three options at the top: Scan Tickets, View Orders, and Dashboard.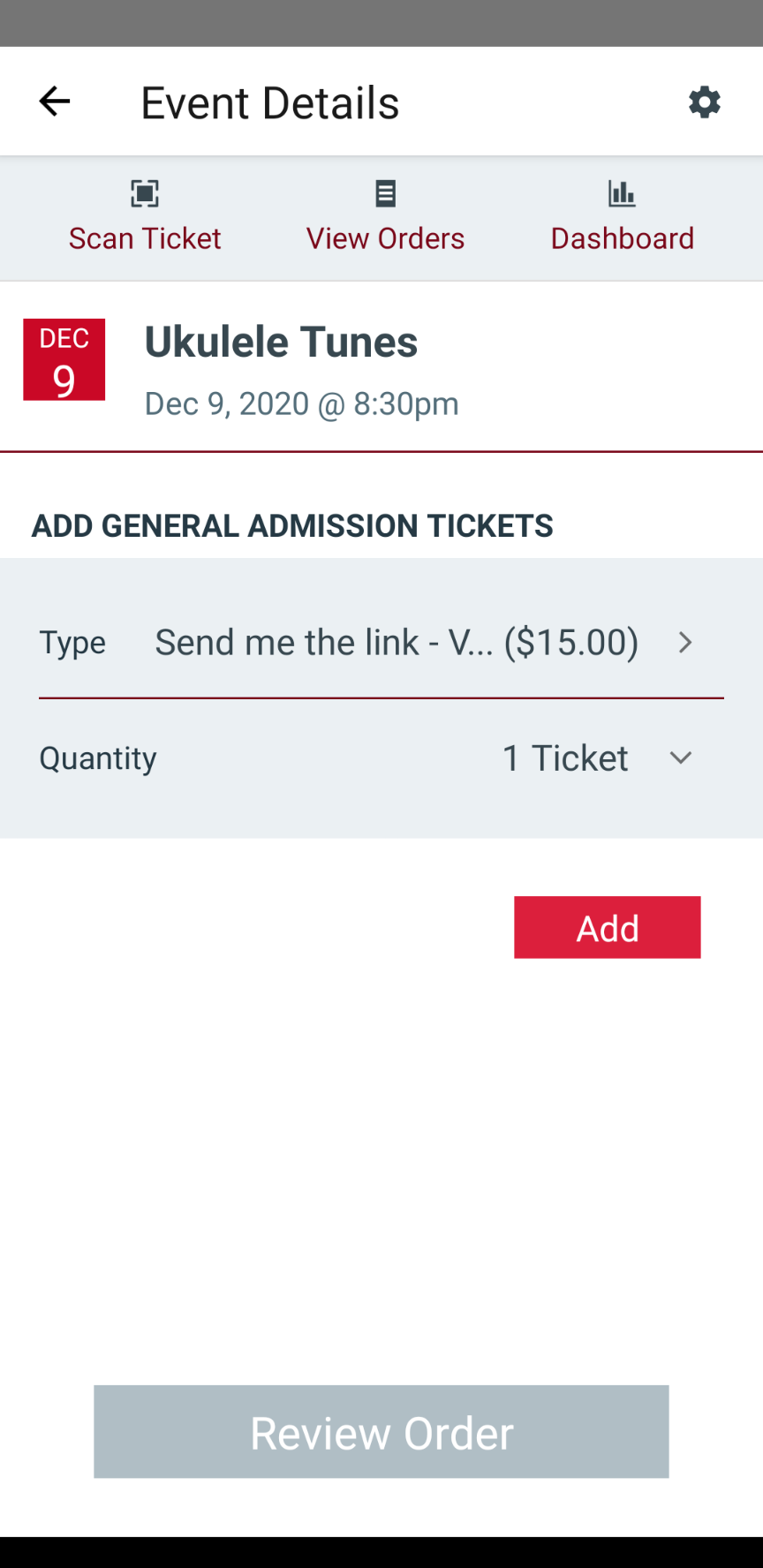 Processing an Order
Select the relevant event from the events list and then use the drop down menu options to select the type of ticket and the quantity. Click "Add" to add the selected ticket(s) to the current order. Once all the tickets have been added, select "Review Order" to view the summary. The next step will offer options for taking payment.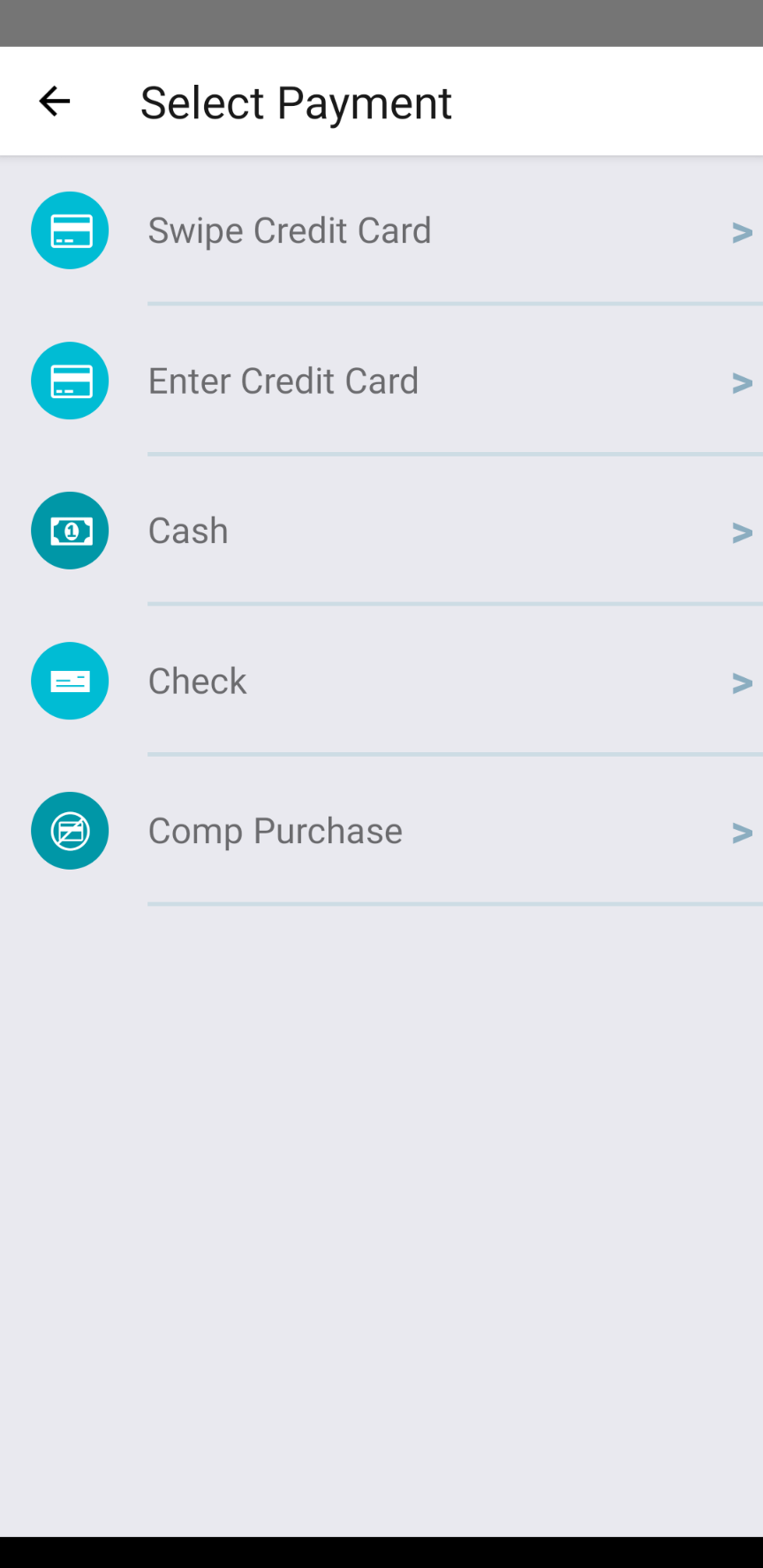 Credit cards may be entered by hand, by camera (if numbers are raised), and may also be collected via swiper (see more information here about the compatible swiper). You can also collect cash or check for payment. If you wish to provide a ticket for free, you can select "Comp" to make the order completely complimentary/free.
Scanning QR Codes
Select the relevant event from the events list and then select the "Scan Ticket" option. This will load a scanned page. Your device should ask for permission to use your camera on your first use of the app. This permission is required to scan in tickets. When a QR code is scanned, the device should provide haptic feedback (a short vibration) to indicate it was successfully scanned.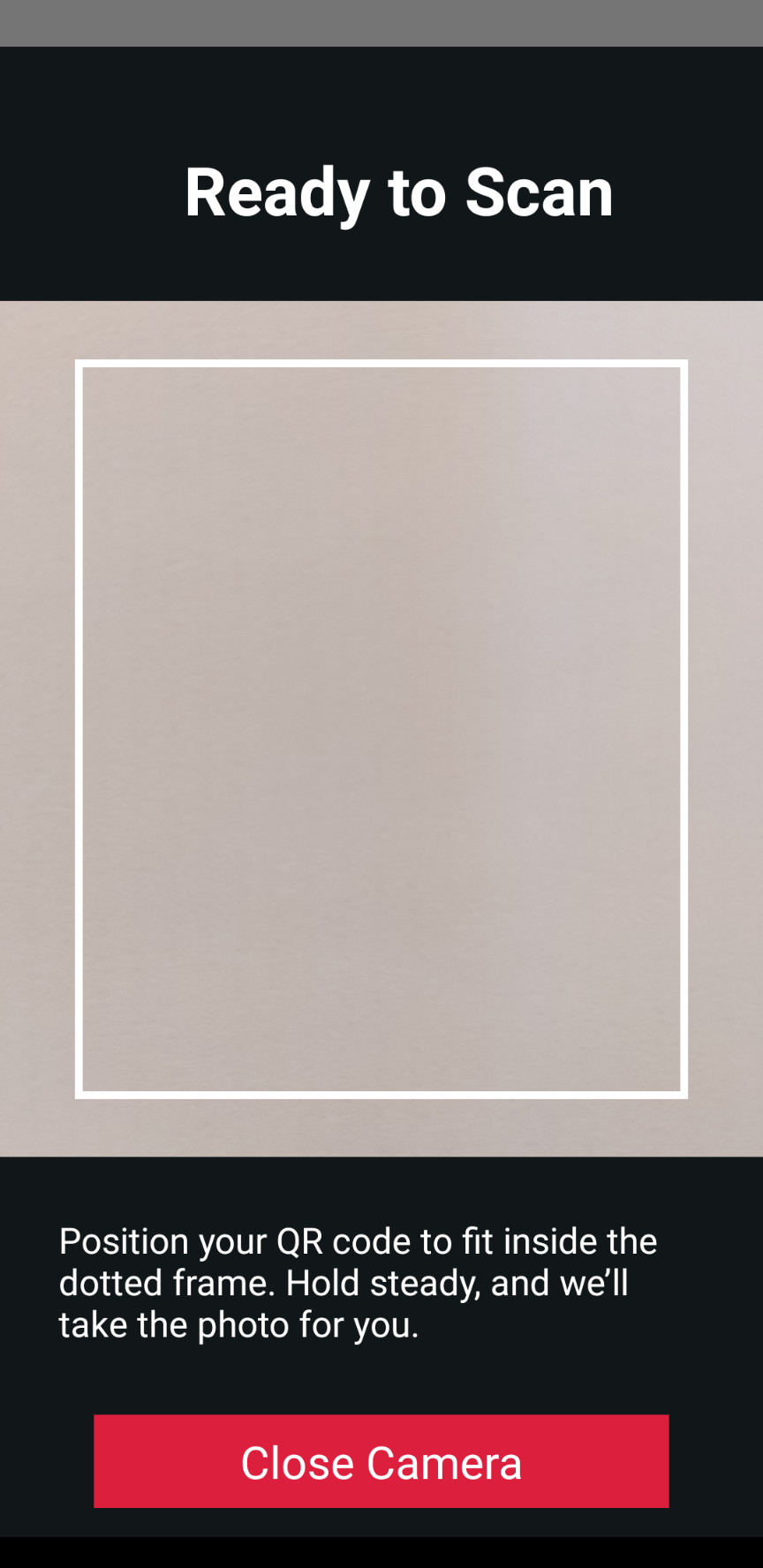 Check-In Existing Orders
Select the relevant event from the events list and then select the "View Orders" option. You will see a list of orders showing order number, name, and email address. To search by any of these values, tap in the search space above the list and start typing to filter the list.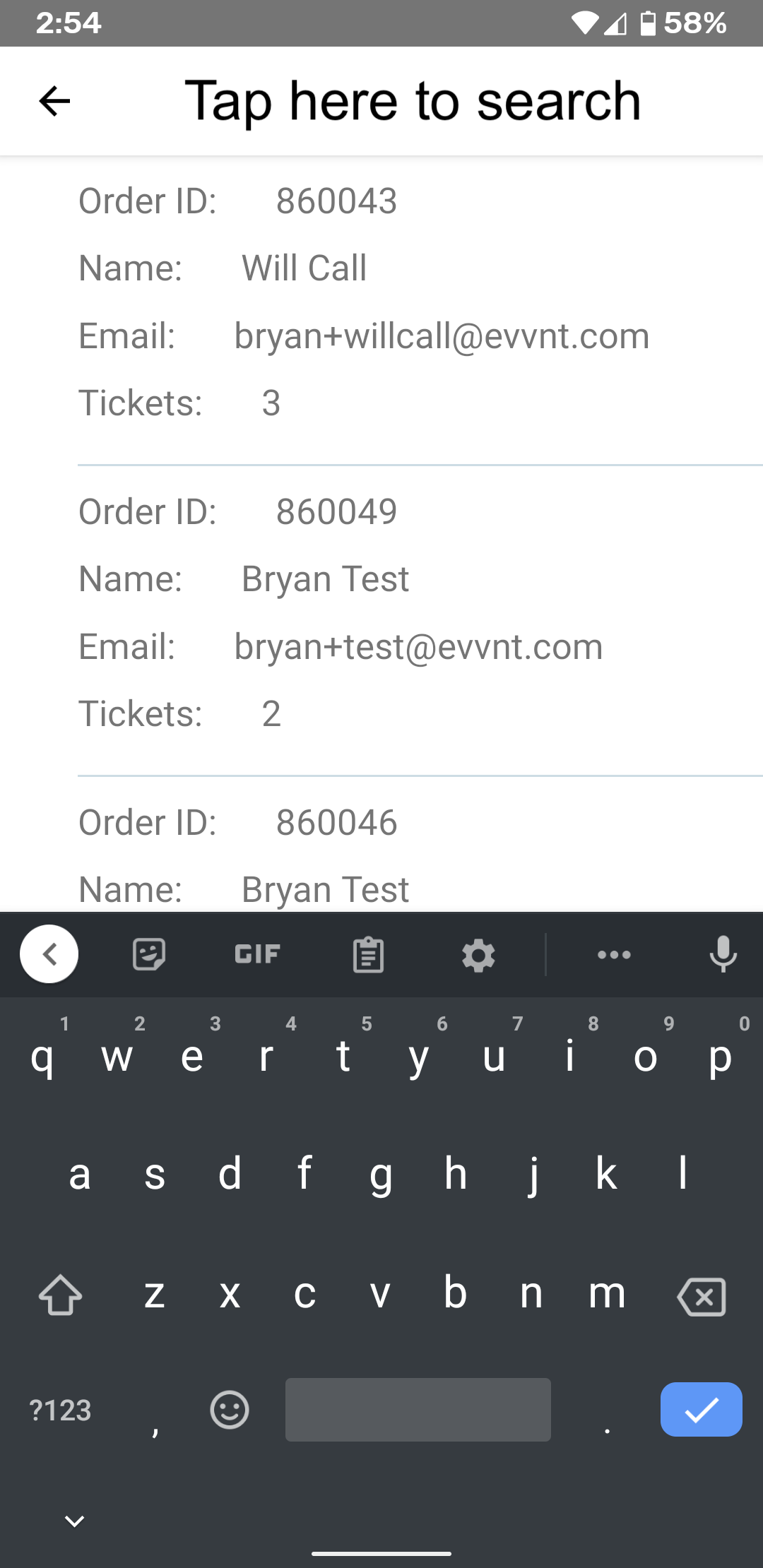 Clicking on an order will show the tickets. Clicking on the tickets in this view will check them in and out.