Selecting "Login" from a ticketing site
If you have selected "Login" for a ticketing site, beware of the different login options.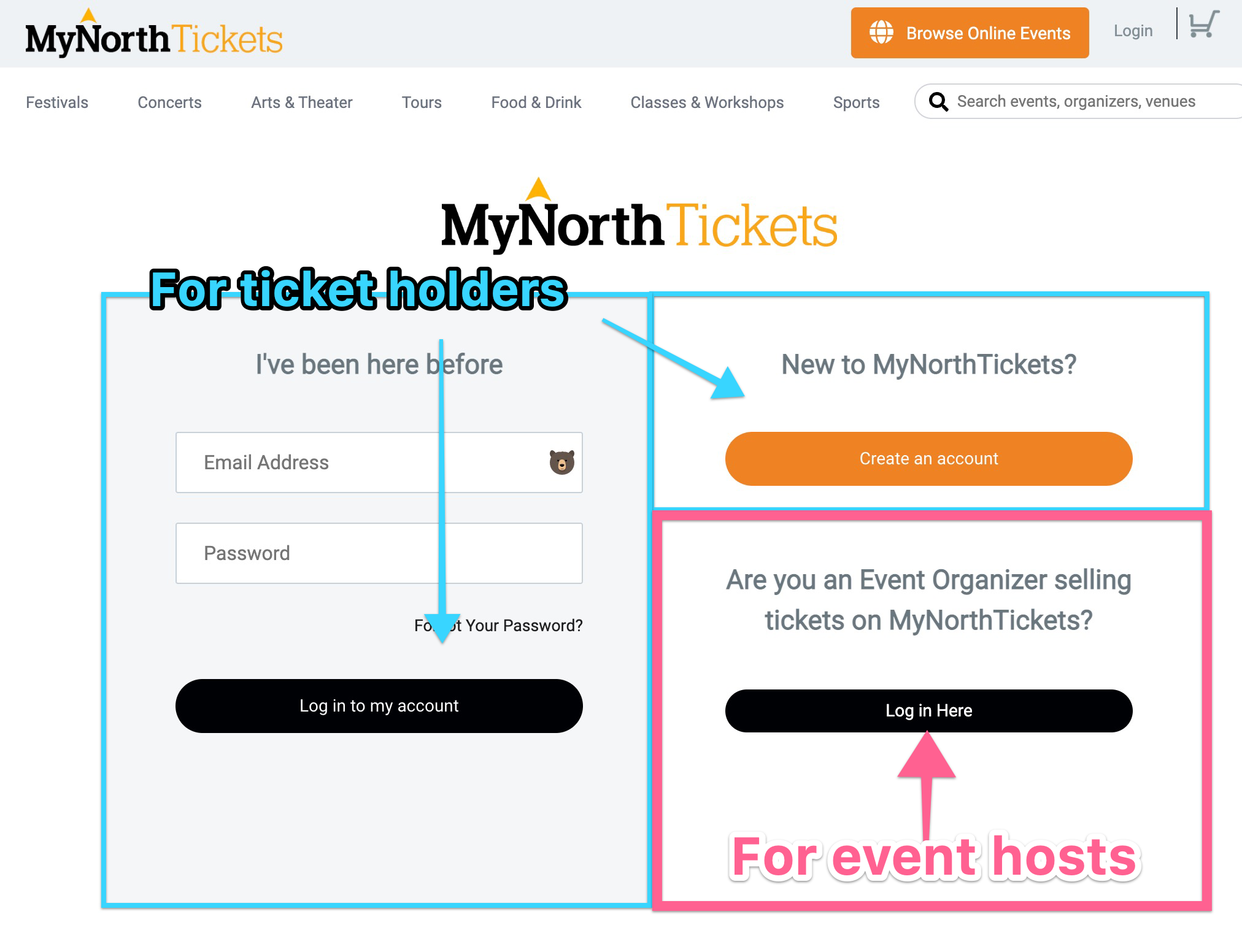 If you have not logged in before then you may still need to verify your account email address. You can do so by navigating to your email inbox and looking for an email from Evvnt Ticketing. Clicking the verification link in the email will activate your ticketing login.
Note the "s" in the "https" at the start, this means the the login is from a secure site (see #1 in the image below). From here, you will be prompted to enter your account email address (2) and your password (3). Then select Log In (4).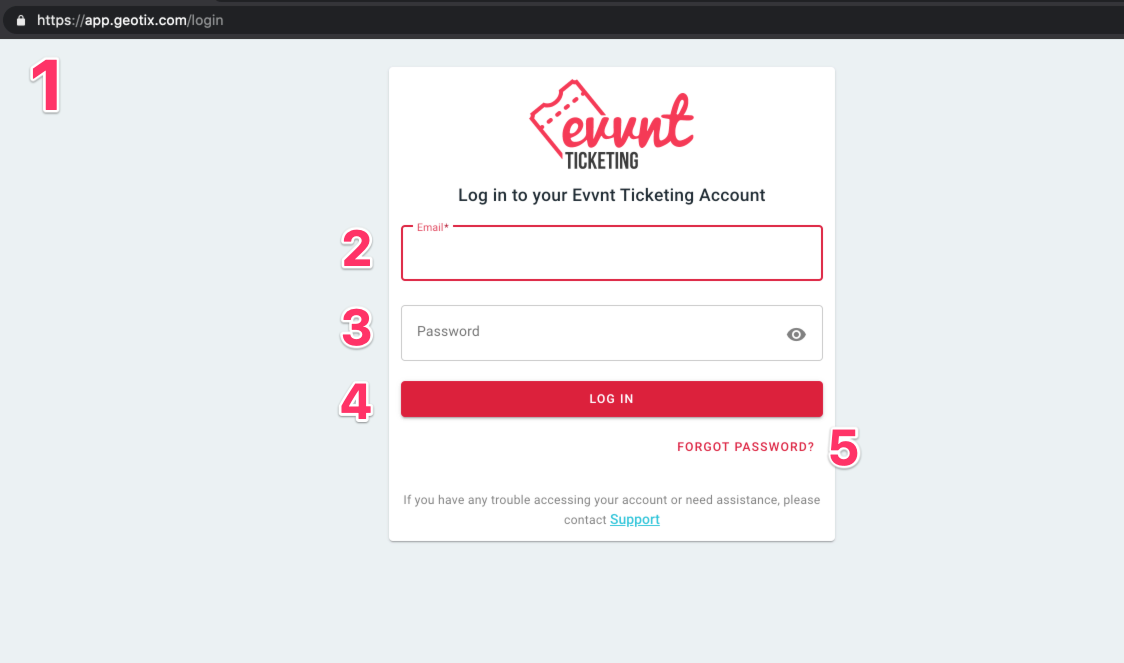 If you forgot your password or have never set your password, then enter your email (2) and select "Forgot Password?" (5). You should see a notice at the bottom of the screen that there was an "Email sent" to your address with instructions to reset your password.
If you're having trouble accessing your account you can resend your activation email and recover your password here by selecting the "Forgot Password" link. Almost any online service will secure your login via your access to your email account. If you cannot find your confirmation of password reset emails, search your inbox for any emails from tickets@evvnt.com.
Follow the steps below in order, but skip any steps you have already tried! These are useful to help with login issues for any web-based service:
Make sure you are logging in at the correct login page. For submitting an event to a calendar "powered by Evvnt", you can login at app.evvnt.events.
Try following the "Forgot your password" option at app.evvnt.events. Even if you know the password is correct, requesting and following through with a reset can fix errors in some cases.
Clear your cookies in the browser you are using and try again: How do I clear my cookies (Chrome).
Next, try an alternate browser (we recommend

Google's Chrome

as a primary browser and

Firefox

or Safari as alternatives).
If the above steps still leave you with errors, please submit a request for support. In your request, noting what you have tried, and any error message or a screenshot of the failed login page.
YOU DO NOT NEED TO LOG IN TO OUR SUPPORT PAGES TO GET SUPPORT