The "Additional Settings" section allows you to honor membership benefits, prompt ticket buyers for donations at checkout, or add a confirmation redirect link to send ticket buyers to a site of your choosing after they complete a purchase.
Donation Funds must be set up before they can be linked to an event. Find out more about how to Set up a Donation Fund.
Navigate to the Edit Event dashboard for your event. Here you can adjust any settings for your event. The basic settings are shown as cards, and clicking on the "caret" on the top-right of each card will expand that section, allowing you to edit the details in that section of the event.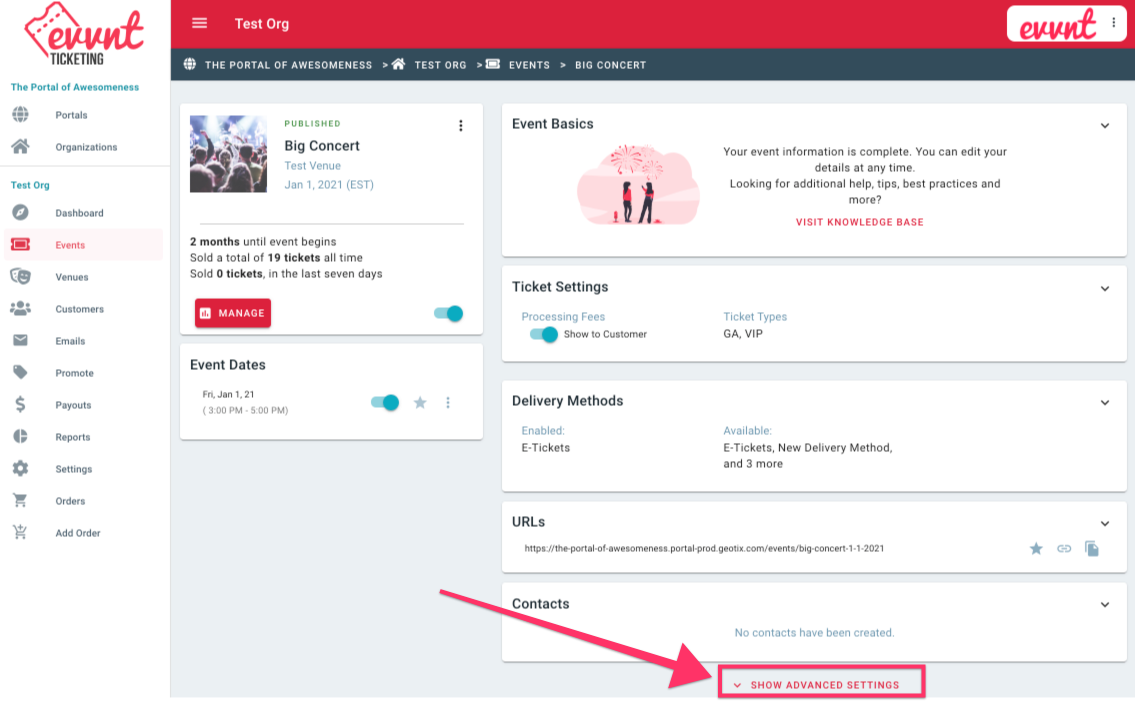 Scroll of the edit page and click the Show Advanced Settings link (see above). When viewing the advanced settings, you can expand the Additional Settings card by clicking on the caret in that section (see below).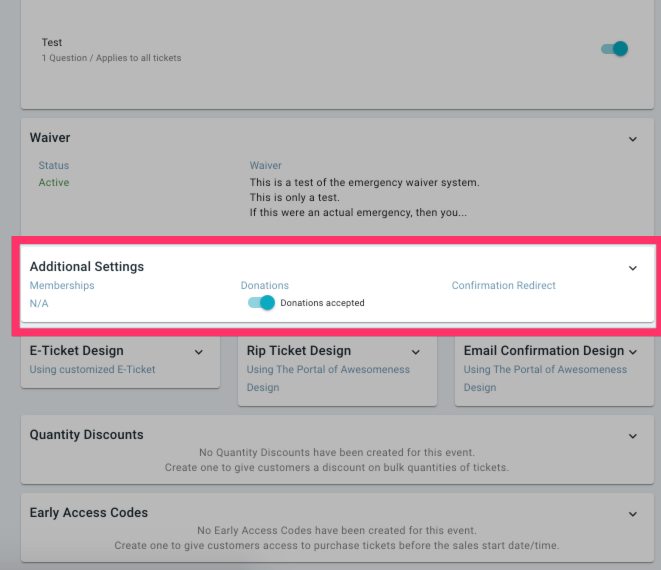 Donations
Turn the Donations toggle on or off to control whether or not ticket buyers will be prompted to donate to your donation fund(s) when they add tickets to their cart.
The Donations toggle will only appear if you have already created a donation fund for your organization. See our Create a Donation Fund article to learn more about the Donation Fund feature.
Confirmation Redirect
Place a valid web address in the Confirmation Redirect field to send ticket buyers to a different site post-purchase. When a Confirmation Redirect is in use, the ticket buyer will land on an order confirmation page for 10 seconds before being taken to the address you've placed in this field.
Click Save to apply any of the changes you've made to the Additional Settings.