Before anyone can create a ticket page in our system, they need to have an organization created to hold the data for that event. If you are a partner or portal user, you cannot create an event until you create an organization inside a portal to be the "host" of that event.
Adding an organization to your portal is the first step you will take after an event creator agrees to ticket with you. This allows you to then add a user to the organization, granting them access to the admin so they can create and manage their own events and ticket buyers.
Navigate to the Organizations tab of the main navigation and click the green "+" icon to begin the organization creation workflow.

Organization Basics
In the Organization Basics section, enter the Name and Address for the organization (both required). You can also add their website and phone number if you have it handy but this information is optional and can be added by an organization user later.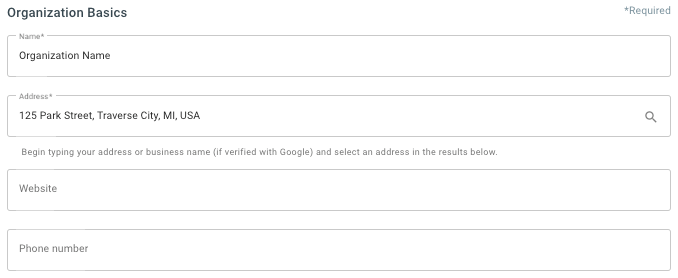 Then add a logo and a short description for the organization. Both of these inputs will be displayed on the event creator's customer-facing organization page but are optional for the creation workflow and can be added by an organization user later.
Next, add more details about the event creator if you have them or leave this field blank for the organization to add later. Click Continue to save the information you've entered thus far.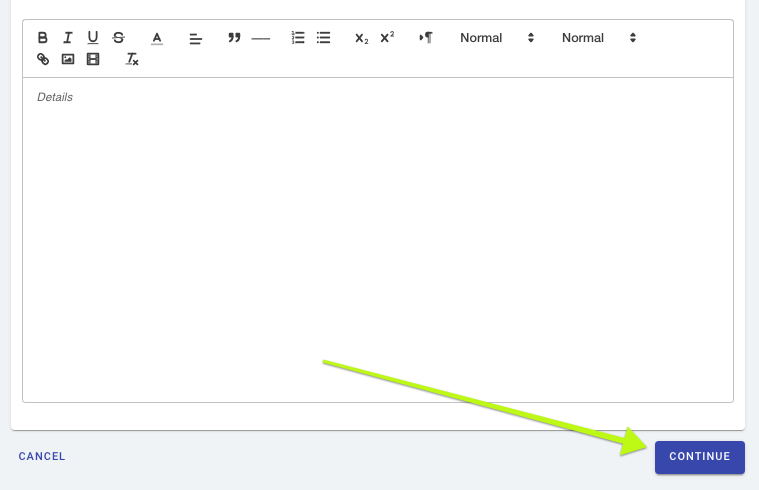 Additional Fees
If you have created any Additional Fees, they will be displayed here. If you know the organization will need to charge an additional fee to their ticket buyers for sales tax or any other existing fees then you can activate the appropriate fee(s) here.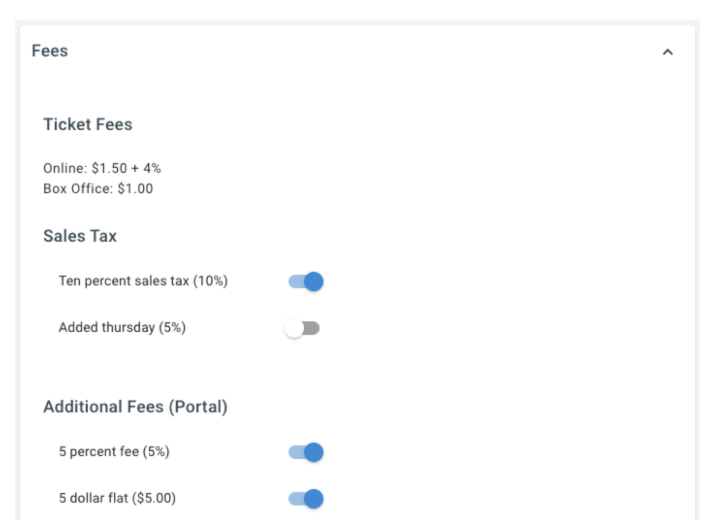 Finally, select a refund policy for the organization. This will display to ticket buyers on the front-end and is also visible to admin users to aid in ticket buyer support when refunds are requested. The default refund policy is "No refunds".

Clicking "Create Organization" will save this organizer to your portal with an active organization.
Create an Account Owner
You will be prompted to add an Account Owner as soon as an organization is created. The Account Owner is then responsible for creating any other users in the organization. Any Account Owner will be able to add/edit banking information and will be able to create other account owners and admins. From there, they'll be able to create events and begin selling tickets!
Please provide all new users with a link to our knowledge base.