Basic portal settings allow you to configure contact information for your ticketing site, setup additional fees for sales tax, and add payment info in order to receive your share of the fees for each ticket sold. Simply click on the Setting menu item (#1 in the image below) to see where you can start editing Portal Settings (2) and start adding Users (3).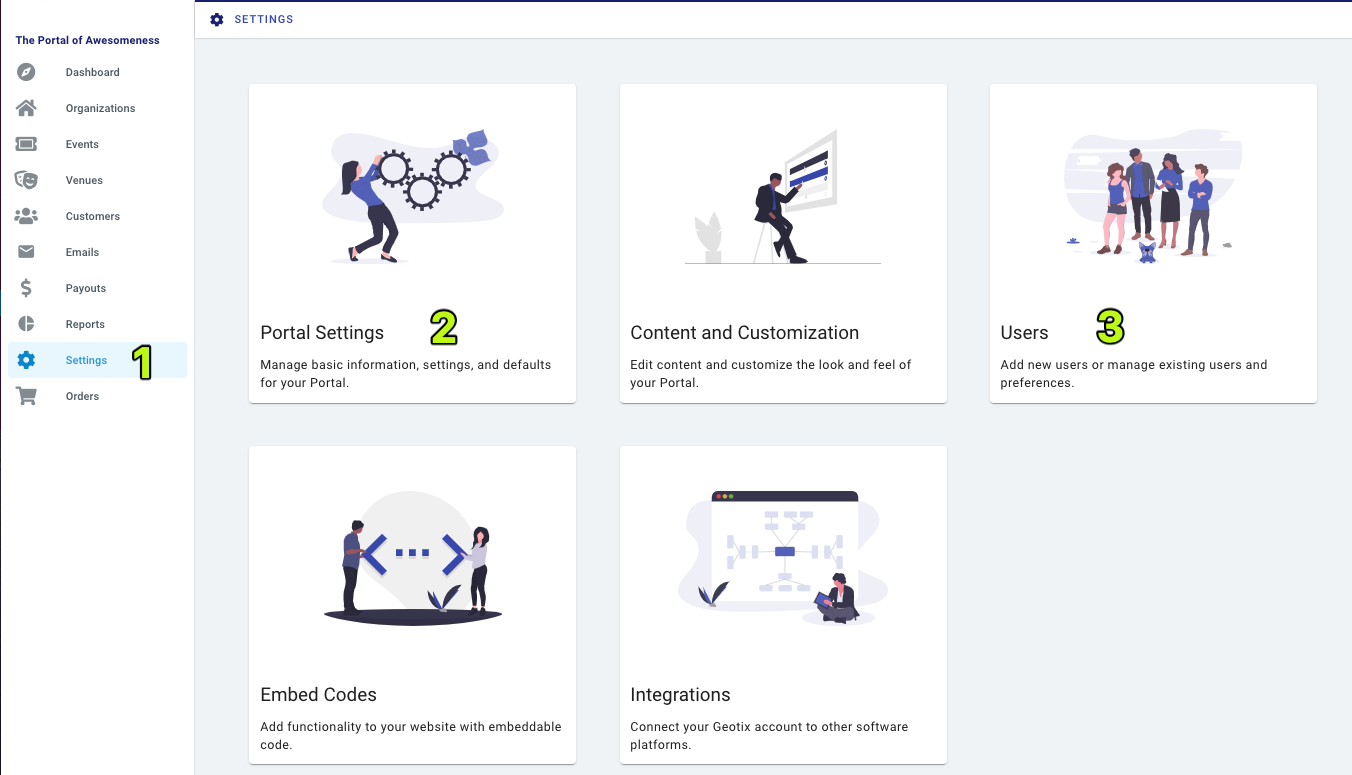 Portal Settings
Clicking on the (2) Portal Settings card will provide the following options:
Title of the portal and a toggle switch that will disable the ticketing site.
Banking information for accepting payment of fees earned by the portal.
Portal Basics (see more detail in section below)
Additional Fees
Fee Schedules for information about how fees are collected and shared.
More information about these features and how to use them can be found in this "how-to" article.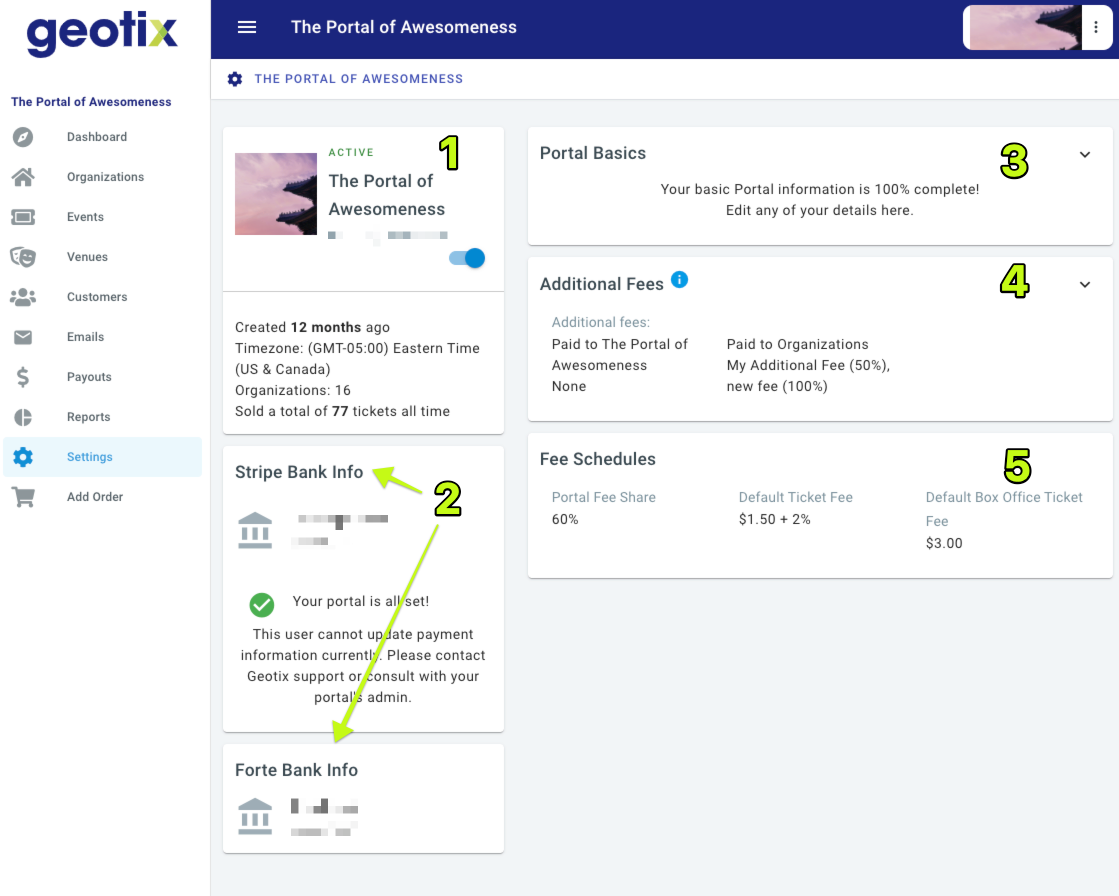 Portal Users
Adding users to your portal allows you to grant admin access to your team and allow them to receive important notifications regarding the activities of your organizations and their ticket buyers.
You can create a user in the Settings tab via the "Users" card (#3 in the image above). When a user is created you can click on the user's name and see the notification settings (see available notification options below).
This process is similar to how you or an organization admin user can Add an Organization User.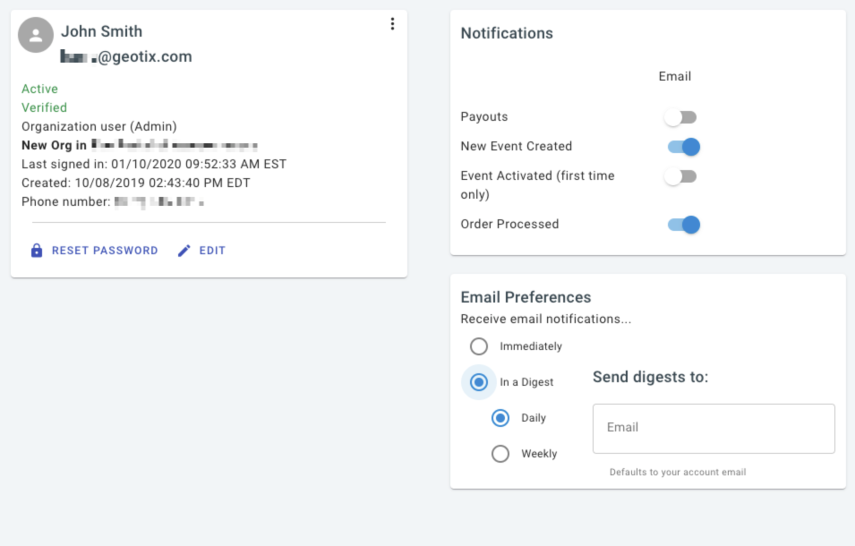 More Information
Check out the help articles in our knowledge base related to Portal Settings for more details on these topics, or continue reading the next article in our systems training series in our knowledge base, Organizations.