Both the mobile box office app and the web admin pages allow any organization user to check-in tickets as attendees enter an event. Both of these options will let you see who has checked-in and who has not.
Check-in Tickets with the Mobile Box Office App
More information about the app can be found in this section of our knowledge base. The Evvnt Mobile Box Office can be downloaded for Android or iOS devices at the following links:
Check-in Tickets with Paper Manifest
You can download and print the ticket manifest from the event dashboard to checkin tickets by hand. More info here: Using the Event Dashboard.
Check-in Tickets on the Event Dashboard
From the event dashboard, an organization user can view the orders list. Note the numbers that indicate how many tickets in an order are "Checked In".
Clicking the chevron will expand the list of orders to display as it appears below.
If it is a recurring event, select the event instance(s) to show the relevant orders.
Clicking on the three dots will display options to "check in" or "uncheck in" the tickets on the order.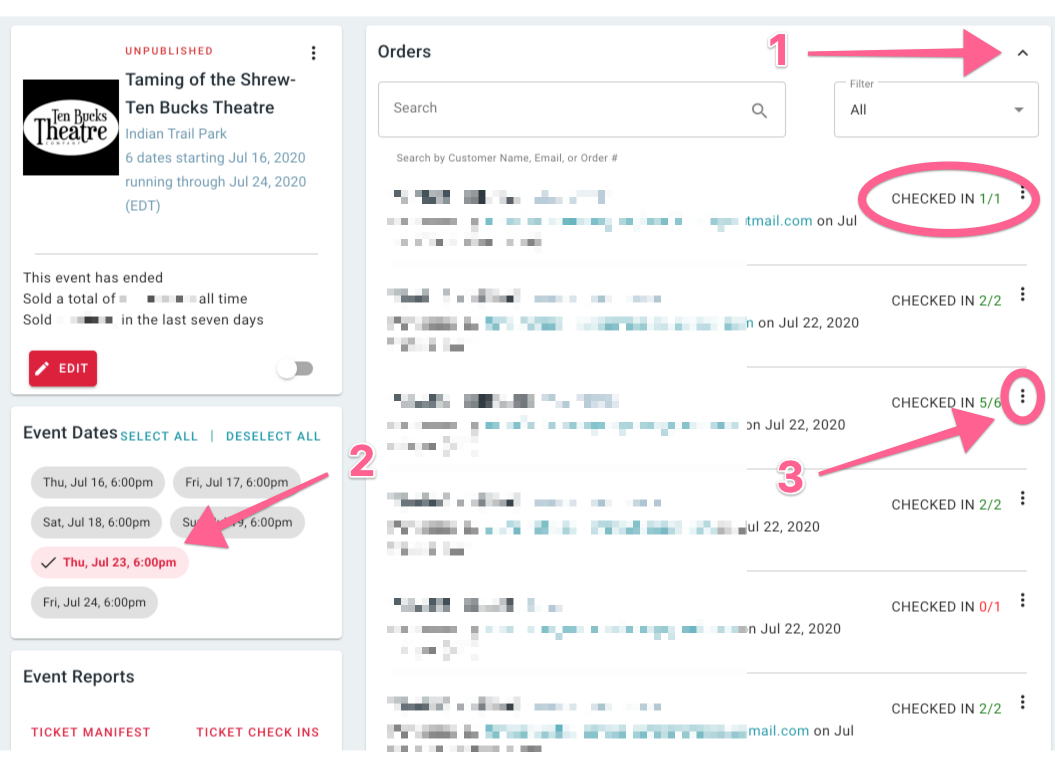 Reporting of Checked In Tickets
More details in this article: Using the Event Dashboard