We have accounting specific reports that can help this process. Also, an understanding of how our system accepts and disburses payment can be helpful to understanding the data provided.
Finding the Reports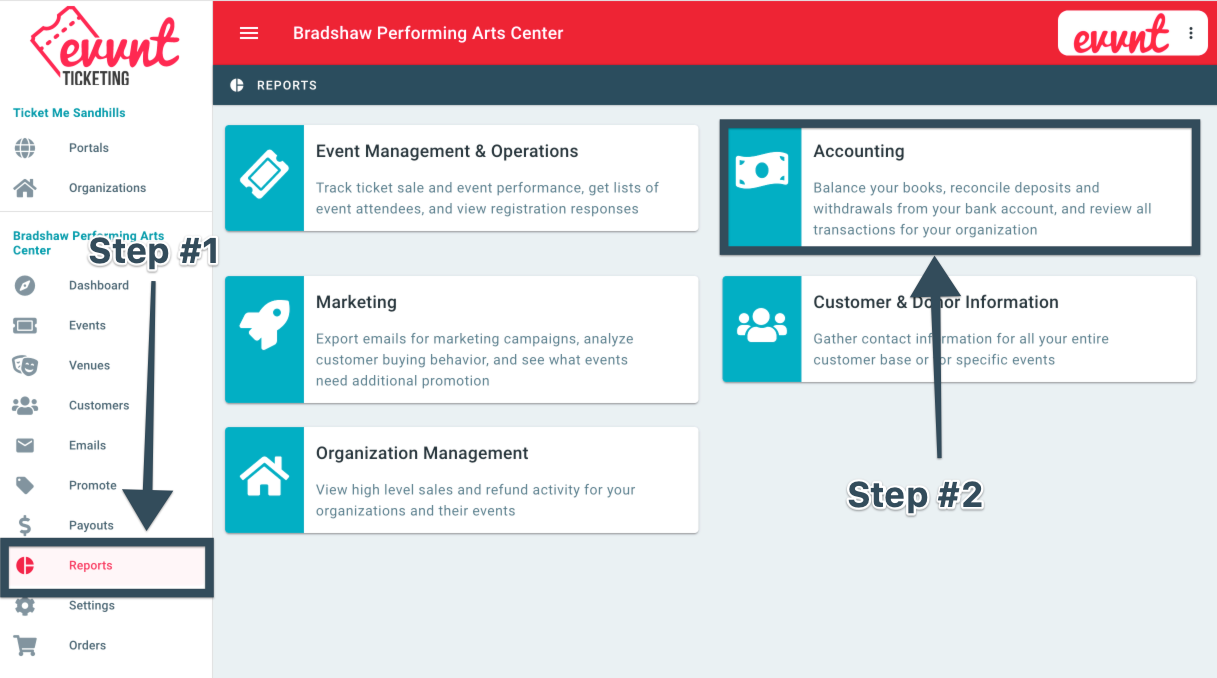 The two most beneficial reports for balancing your books related to ticket revenue are:
"Organization Payout by Item" - The details of what items were included in each payout.
"Transactions" - All of the transactions split out by item, such as ticket, donation, etc.

What will I be paid for an event?
The Orders report on an event dashboard has a column of 'net revenue' that you can summarize to determine what was taken in as revenue for your ticketed event. However, if you took in any cash sales then those will be included in the revenue column of your orders report.
Understanding Payouts (Disbursements)
A payout is technically a disbursement, meaning funds have left our account at that time. The arrival of the disbursed revenue can take of to 5 business days depending on the size and nature of the disbursement (credit or debit).
Understanding the Organization Payout by Item Report
This report will show what items (tickets, donations, etc.) are included in a payout that has disbursed. The name of the event will be listed in a column to the far right side of the sheet. If there are transactions that have not paid out, you can find information about those in the Transactions report.
Understanding the Transactions Report
The transaction report tells you about when an order happened (showing each item in the order as a row) and if the payment has or has not been paid out. If it is paid out then there will be data in the "Payout Date" and the "Payout ID" columns. If that transaction is waiting for a disbursement, then those fields will be blank.