DO NOT CONNECT TO CARD READERS IN THE BLUETOOTH SETTINGS.
THE DEVICE NEEDS TO CONNECT IN THE MOBILE BOX OFFICE APP.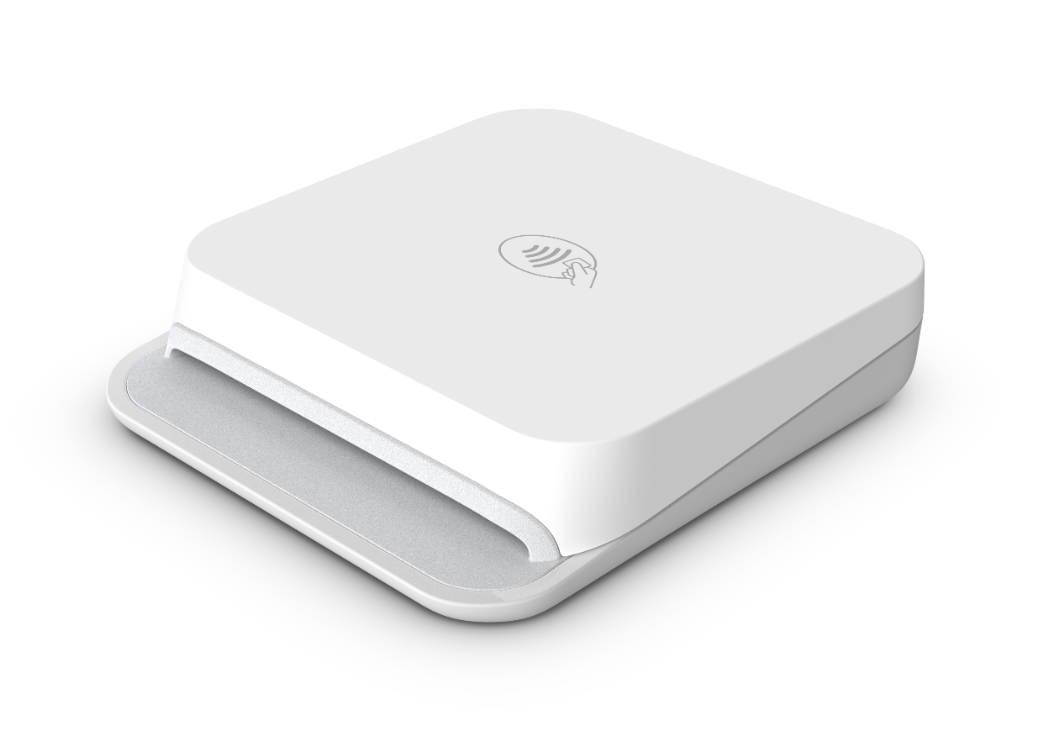 Our mobile box office app can process in-person card and tap-2-pay transactions. The Stripe M2 card reader is exclusively for use with our mobile box office app, which is available for use on Android and iOS (iPhone or iPad) devices. These card readers will not connect to laptops. The readers we provide are provisioned to work within our platform and no other Stripe readers or other swipers will be able to connect to our app.
If you would like to have one on hand for your events, you can submit a request for a call back to order a card reader here call to order over the phone at 855-708-1078. You may also request a phone call from us via email at tickets@evvnt.com.
Reader updates may need to be installed every 3-6 months. It is a good idea to test your reader connection in the days before your event. A reader will update when you attempt to connect it in the app. When you connect the reader and you see a non-stop spinning wheel, your reader is updating itself. This process can take up to 3 minutes. Do not interrupt a reader update. The middle lights will flash when the update is complete and your reader will connect.
Sometimes a new card reader may need an update when they are first connected. If you see a spinning wheel the first time you try to connect them, then it could be updating and you should be prepared to let it sit there for at least 5 minutes. When it is done the reader will restart and make a beep sound.
The Stripe bluetooth card reader will use proximity with the mobile device to establish a connection. When the box mobile office app is open and an order is ready to take payment, selecting the option to "Swipe Credit Card" will show an option to discover the card reader. Any reader within 2 meters of your device may be discoverable.
DO NOT CONNECTED THE CARD READER IN THE BLUETOOTH SETTINGS OF THE DEVICE.
To connect to the card reader:
Create a ticket order in the mobile box office app
Select "Swipe Credit Card" during checkout
Ensure the card reader is turned on
Select "Discover Readers"
Click on the reader that is found.
IF AN UPDATE IS NEEDED the wheel will continue spinning for up to 3 minutes. Do not interrupt this process. The middle two lights will flash when the update is done and the reader will connect.
When it connects the light will turn steady blue (older black reader) or the first light will be solid green (newer white reader).
If errors: ensure bluetooth is turned on on your device, check the Evvnt Ticketing app's permissions on your device and allow location and bluetooth, restart the reader and/or your device and try again.
If you have consistent issues pairing the device, then you can try reseting the device and starting again. To reset the device you can use a paperclip to hold the "Reset" button, the small hole next to the plugin for charging. Holding that button for 10-15 seconds will reset the device and clear out any additional connections that may be interfering.