The content that is published on a ticketing site is editable in the Content section of the Settings for your portal. This can be accessed by any portal admin user. If you are logged in as a partner user, you will first need to click into the portal to access these settings.
From the portal, click on "Settings" and then select the "Content" section.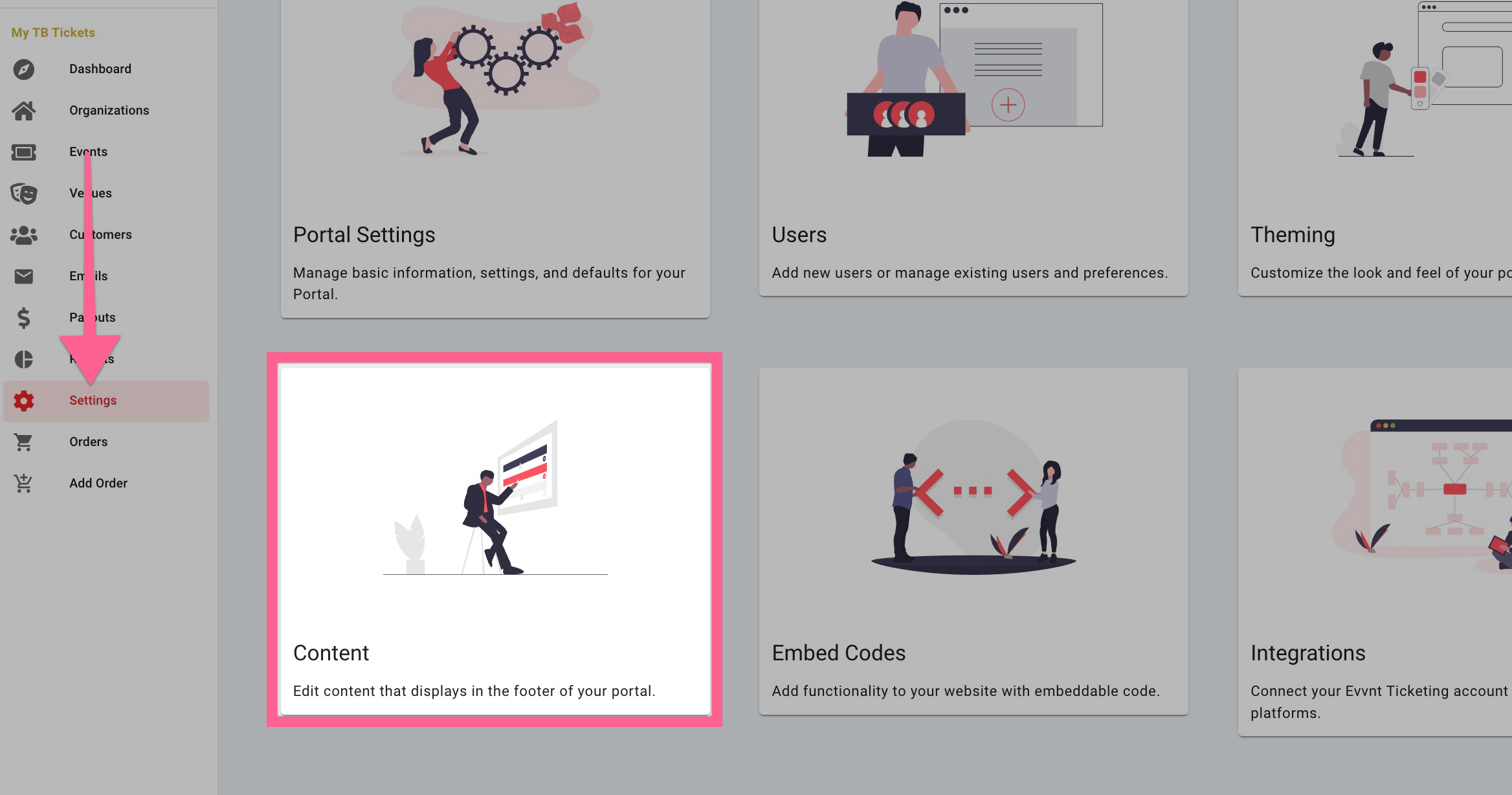 Most of the content in this section is found at the bottom of every page on the ticketing portal site.

The following options are available for edit on your portal ticketing site:
About Us
Contact Us
Learn More About Ticketing
Terms of Use
Privacy Policy
Meta Description
Default Email Footer
CSS Overrides - (moved to the "Portal Theme" section)
The symbol on the far right of each item will expand that section so that edits can be made. See example in image below. Note that any changes need to be saved.