All ticketing portals have a Partner Account. The Partner user role is an administrator role that has access to:
Edit portal and partner level banking information

Create/manage partner level users

Portal admin access in all portal(s)
Partner Banking Infomation
Partner Account banking information can be entered in the partner account "Settings" page. If you have more than one ticketing portal associated with your Partner account then all portals will use the Partner account bank info by default. If you have a need to override the partner bank information for a specific ticketing portal, you can set up unique bank information within a ticketing portal. Otherwise, portal(s) will automatically use Partner level banking information for payment of portal fee revenue.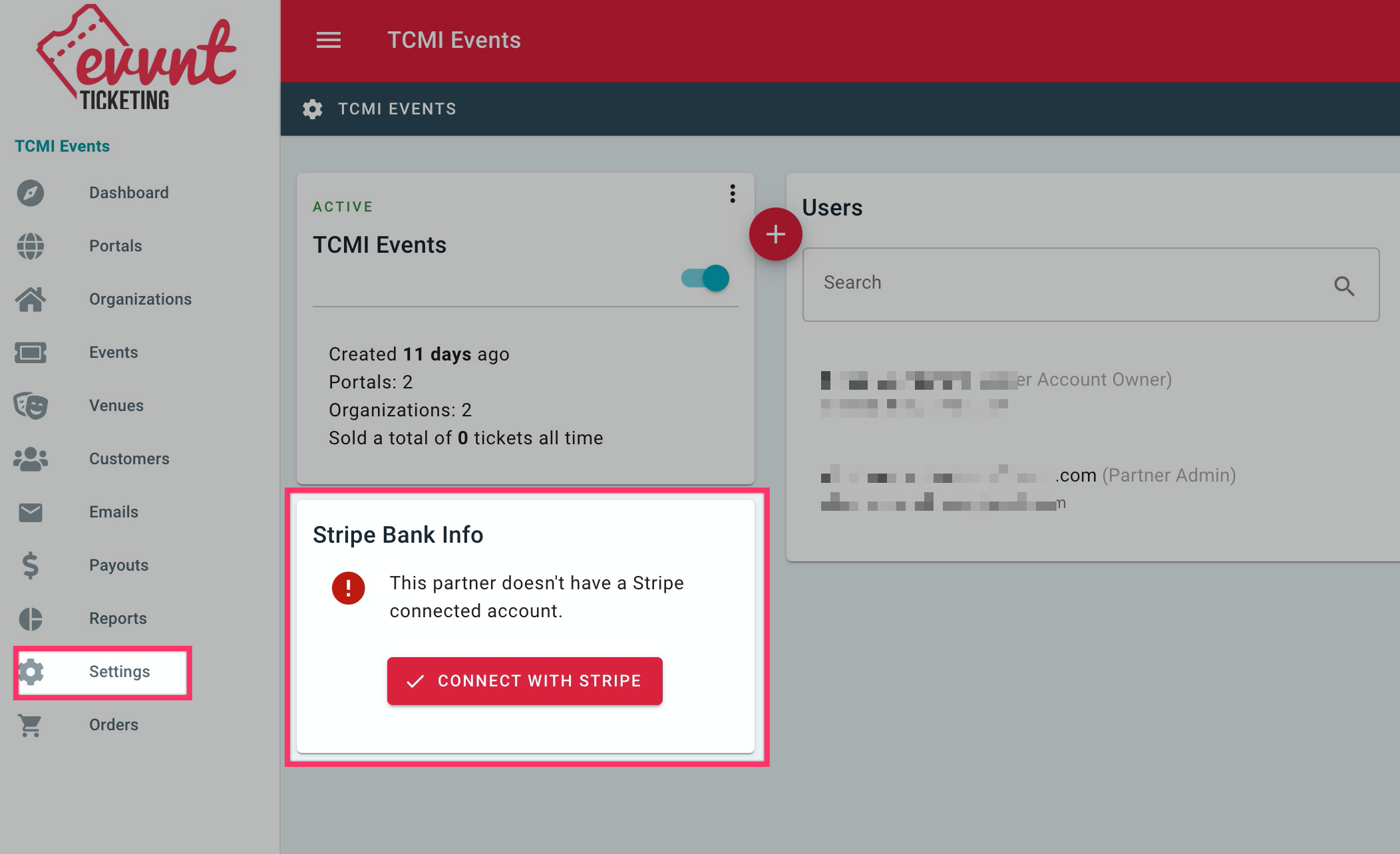 | | | | | | |
| --- | --- | --- | --- | --- | --- |
| Privileges | Partner Account Owner | Partner Admin | Portal Account Owner | Portal Admin | Portal Staff |
| Process orders, view all event and customer data | X | X | X | X | X |
| Reporting access (Portal) | X | X | X | X | X |
| Create/Manage Users (Portal) | X | X | X | X | |
| Create/Manage Organizations | X | X | X | X | |
| Bank info access (Portal) | X | | X | | |
| Create/Manage Users (Partner) | X | X | | | |
| Reporting access (Partner) | X | X | | | |
| Bank info access (Partner) | X | | | | |