For fast checkout at the gate or box office of an event, we have our mobile box office app for iOS and Android devices. For box offices that use a desktop or laptop, we have an "Express Checkout" option that can be used for quick transactions at the gate of the event. This process does not ask for customer name and email address, and the credit card processing only requires the addition of a zip code.
IMPORTANT NOTE: do NOT use the Express Checkout if you intend to assign the tickets to a specific customer. All orders that need to be assigned to a customer should be processed via the "Add Order" tab.
How it works
Navigate to any event to find the "Express Checkout" option. For a full order on this page you can use the red "+" button next to the "Orders" card.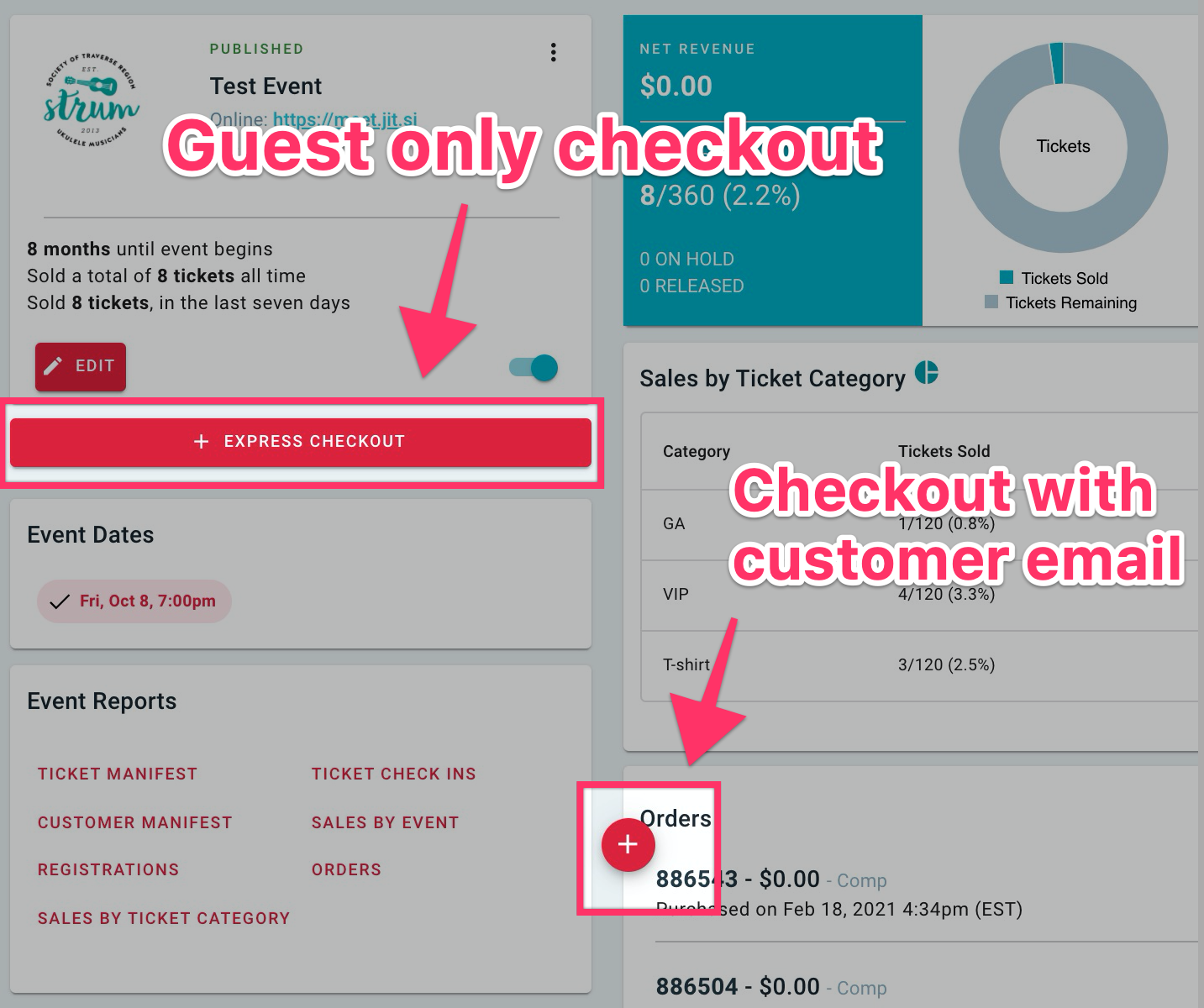 Select tickets and take payment information. An option to donate to a donation fund can be enabled in the event and will be made available here.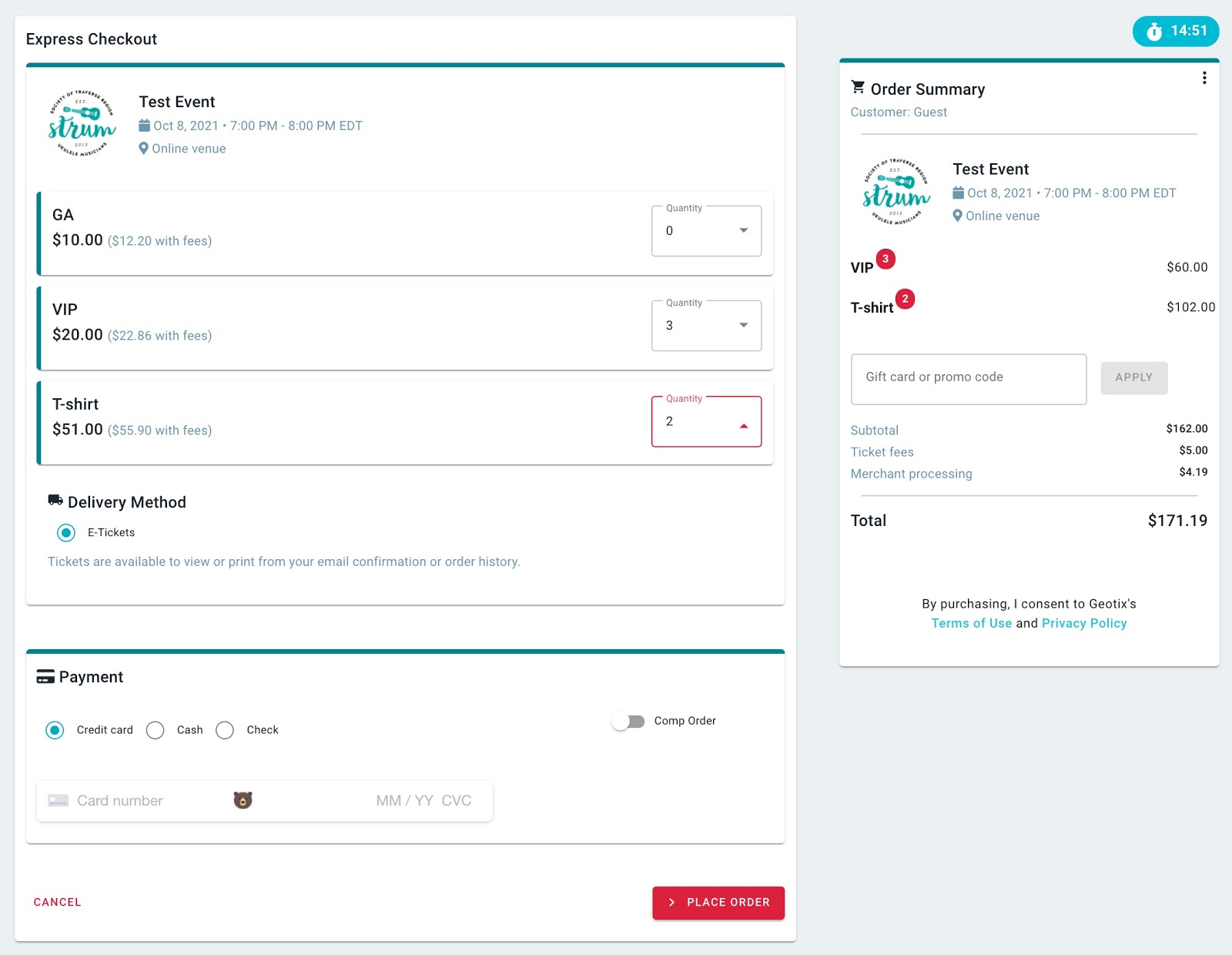 After a successful order is taken, you will be offered the following options:
Start a new order

Print a PDF of the tickets

Send a link to the tickets via text message

Check in the tickets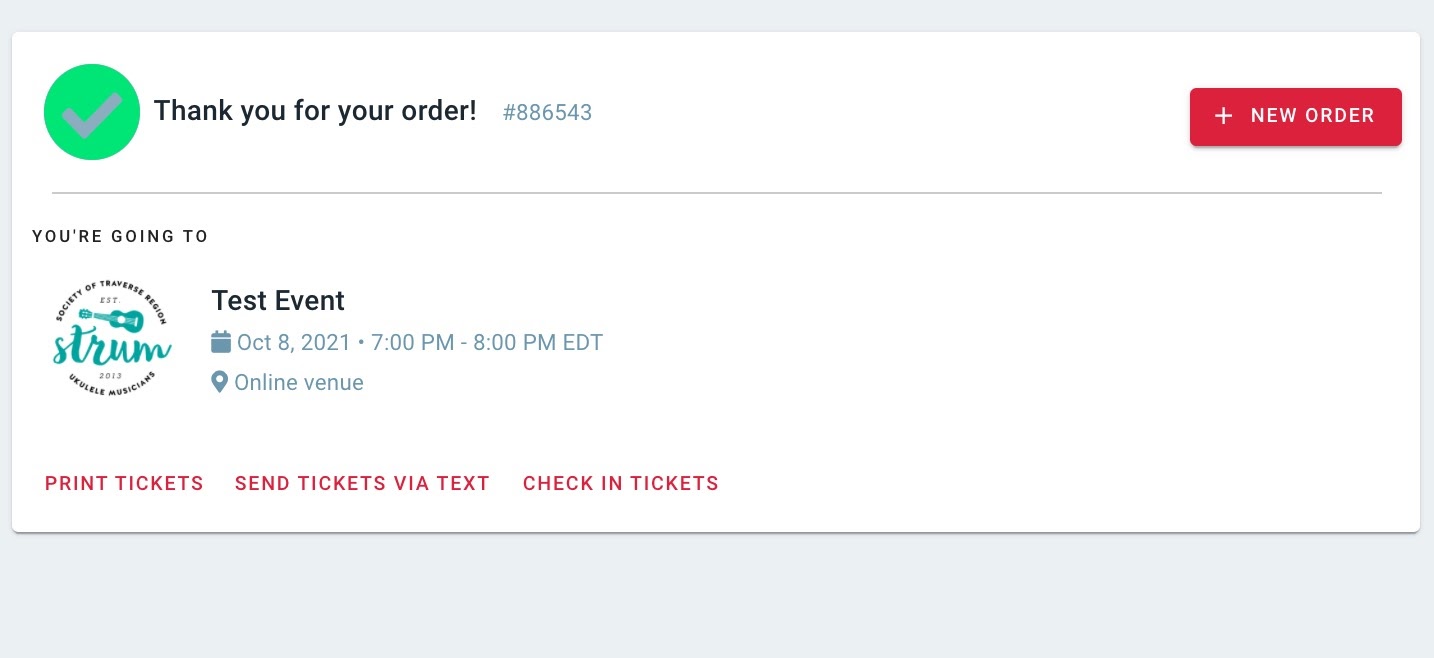 For more checkout options, see Process an Order and the Mobile App Guide.