Speed Up Your Sales at the Gate
Print and post this QR code at your event's entry point and anyone in line to pay in person can be directed to the tickets page on their phone. By the time they get to the front of the line they will have their ticket on their phone ready to be checked in. See examples below.
Where is your event's link?
Head to you event edit page and you can see the link to your event in the "URLs" section. If your event is a recurring event then it has a different link for each night. In those cases it may be easiest to share on link, your organization page link (see item #6 here), or you can find all the individual dates links on the event edit page.
Tools for making QR codes
A quick search online for "create QR code" will provide lots of options for creating a QR code. This one is fairly easy to use.
Create a QR code in Chrome
You can also create a QR code to put on flyers and posters with a few clicks in Google Chrome. A new feature allows you to generate a QR code image for your ticketing page. In 3 clicks you can have an image to drop into any printed graphics to promote you event. Click on the address bar to reveal the share icon and you can get a QR code for your page.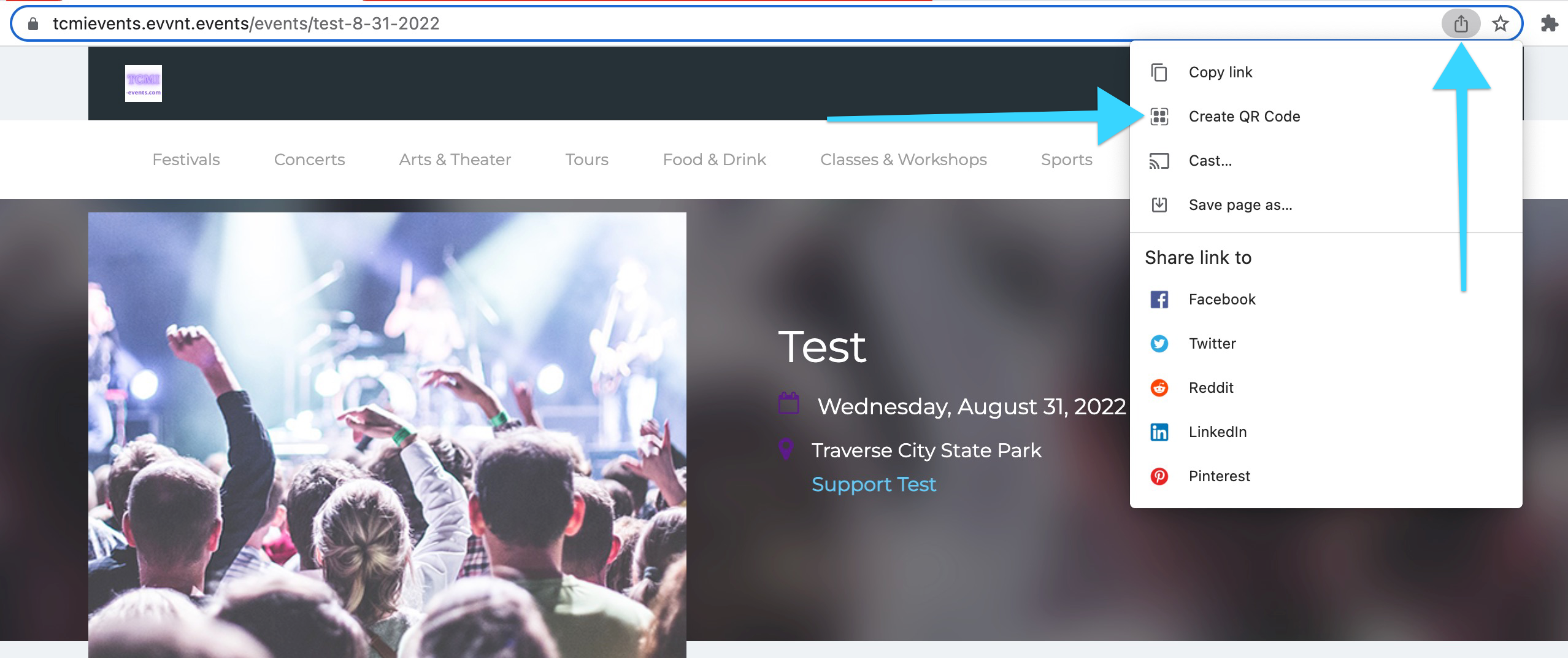 "Skip The Line" Poster Examples