See the image below for an example of the ticket confirmation email. Customers who purchase a ticket will have this emailed to them within seconds of completing their purchase. An event host can resend this email at any time from the order page.
The subject of the email confirmation will start with the name of the ticketing site follow by "Order Confirmation". For example, tickets bought via ontaptickets.com will have the subject line, "On Tap Tickets | Order Confirmation [order_number]".
Physical Location Event Confirmation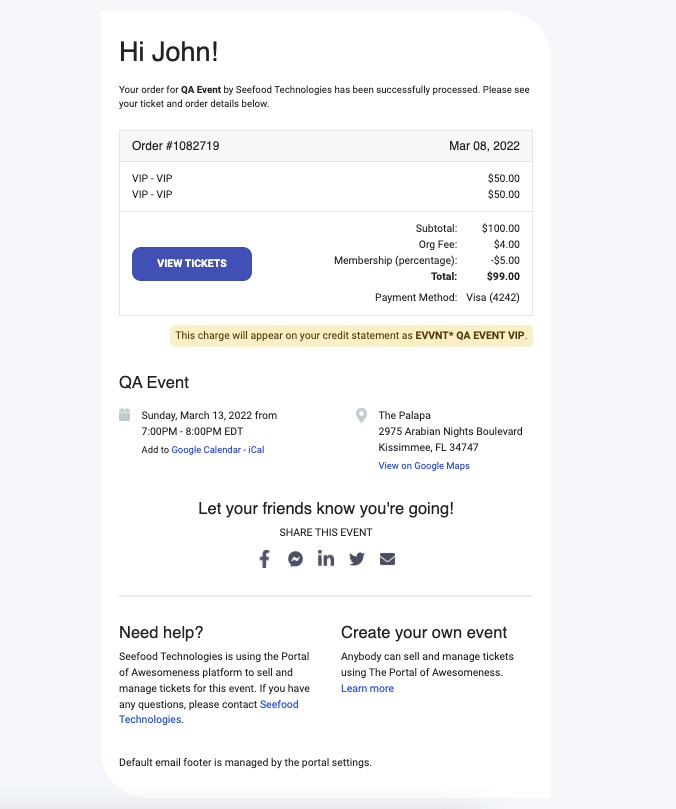 For Online Events Only
The URL you entered for your online event will be in the confirmation email's location section. See example below.