See the image below for an example of the ticket confirmation email. Customers who purchase a ticket will have this emailed to them within seconds of completing their purchase. An event host can resend this email at any time from the order page.
The subject of the email confirmation will start with the name of the ticketing site follow by "Order Confirmation". For example, tickets bought via ontaptickets.com will have the subject line, "On Tap Tickets | Order Confirmation".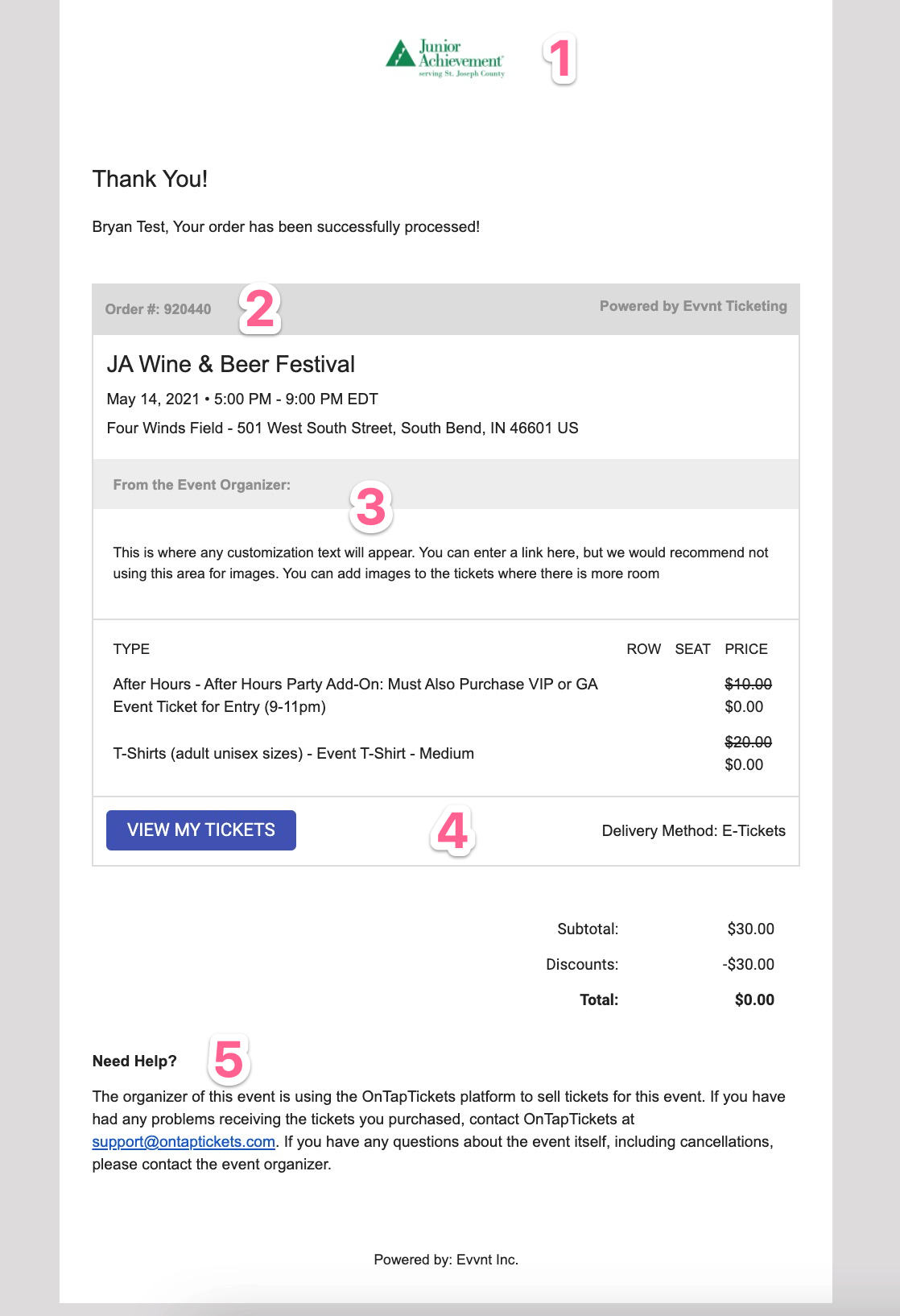 Organization logo will show here. This is adjusted in the Organization Settings.
Order number will show here to make it easy to look up the order. This number is helpful for users that may not have the tickets printed or accessible on a mobile device for checkin.
Ticket hosts can add custom text and links in this section. You can add this text by using a customized email confirmation.
The "View my Tickets" option is available when the delivery method of the tickets is NOT will call or send in mail. All other delivery methods should have this button enabled in the confirmation email.
Information in this section will direct users to the appropriate place for questions or concerns related to the event. We want to make sure that ticket holders can get in touch with someone with info about the event. Please make sure you have included contact information in your Organization Settings. If you have no contact info saved in your organization then ticket holders will be directed to the phone number is listed as entered in the Portal Settings (see pictured).