Your event URL is available by previewing the event. For any event, select the 3-dots and select "Preview Event". You can then copy the URL from the browser while viewing the ticket page.
For a shortened event URL, you can find the URL for your ticket page by logging in and heading to your event list. Each event has a '3-dots' option to click. That will show an option to grab that URL. That URL is a shortened version. If you would like to grab the complete URL, simply paste the copied URL into a browser and you will then see the full URL when the page loads.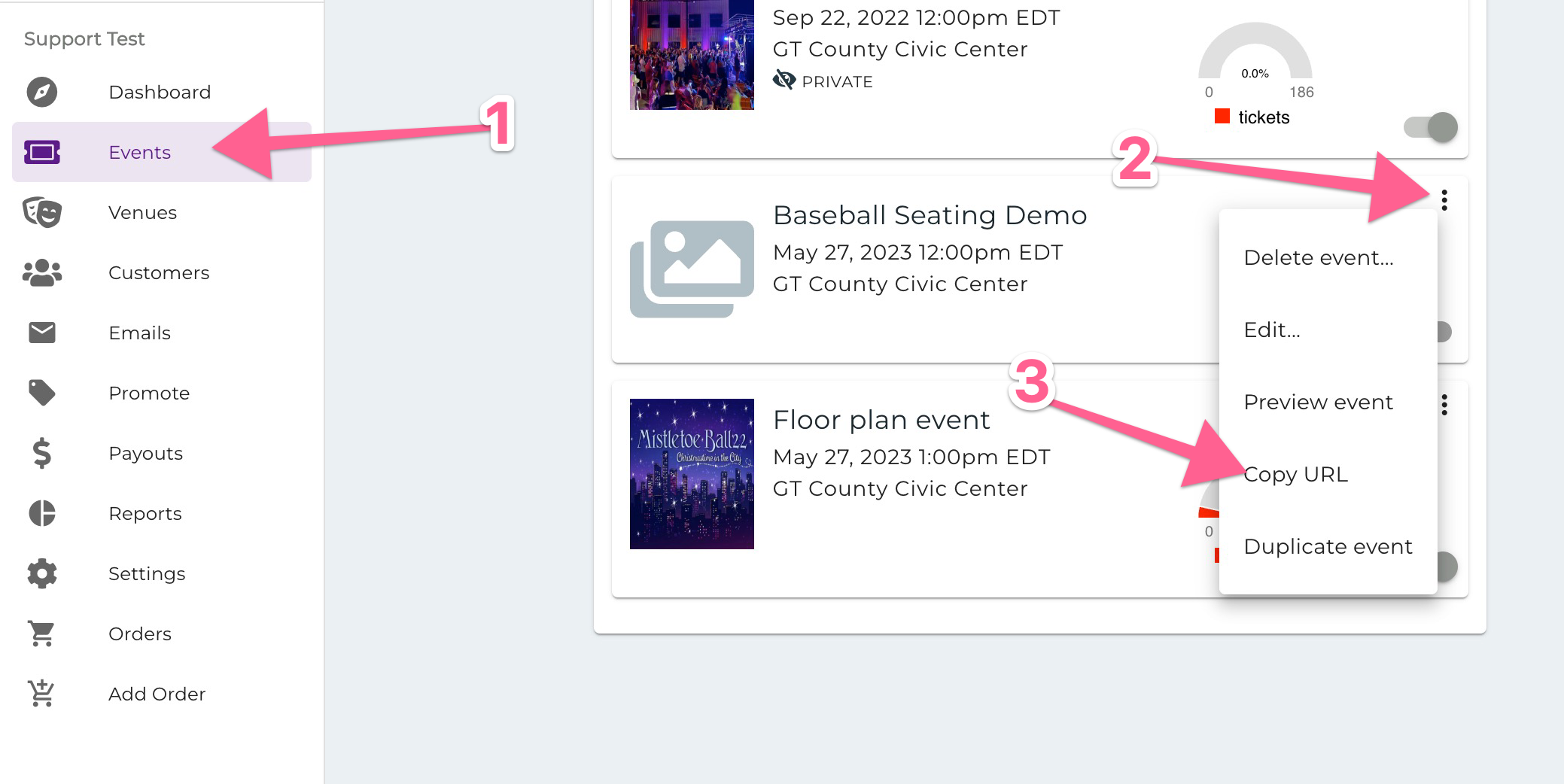 You can customize the URL text, but any event URLs will always redirect back to the original URL text. More info here: Can I change my primary event link?