Once you find the event you would like to purchase tickets for in the list of events, click the "Get Tickets" button to start the process.

You will then be at the events description page which will display lowest and highest prices for the tickets. Click on the Tickets button to continue to the ticket selection screen.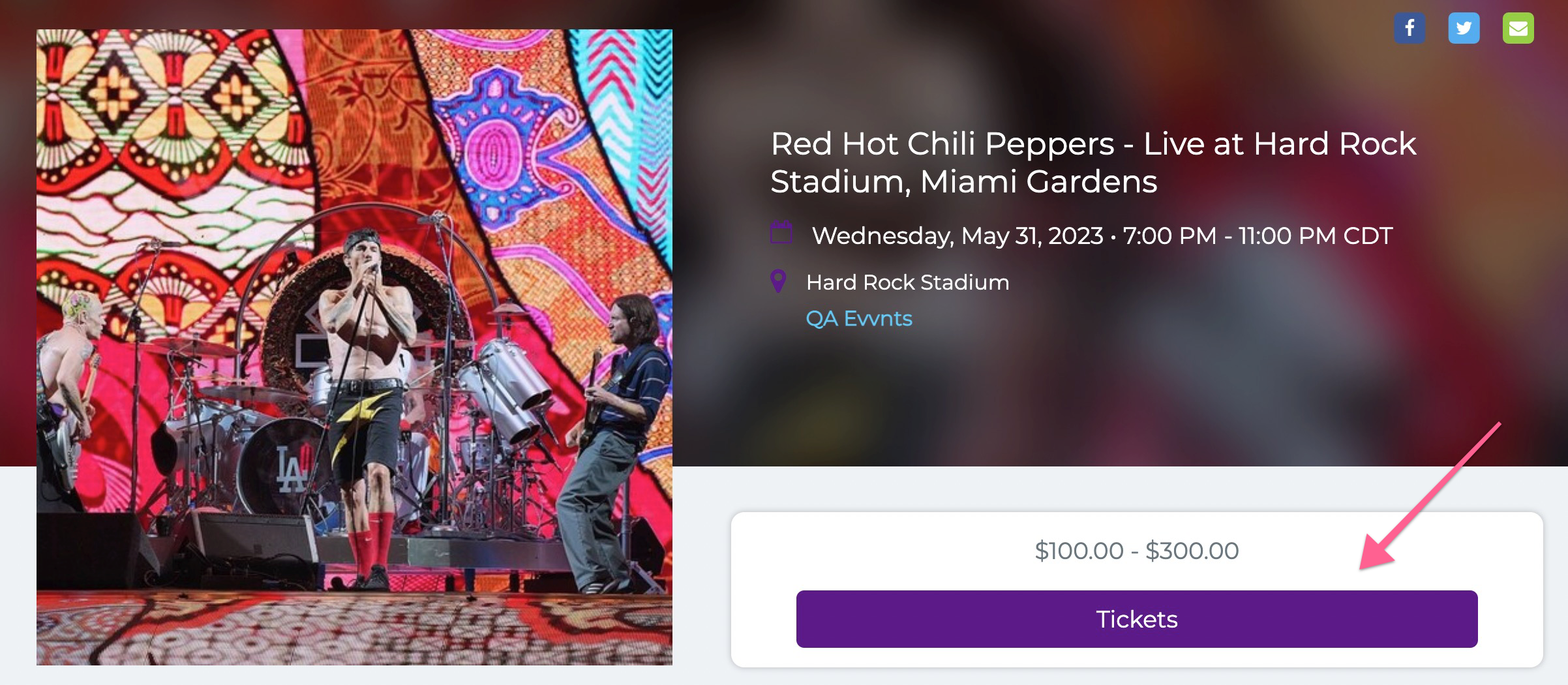 From here select your ticket type and quantity, delivery method(options may vary), and if applicable input a Gift Card or Promo Codes to apply your discount. Select Continue to proceed to checkout.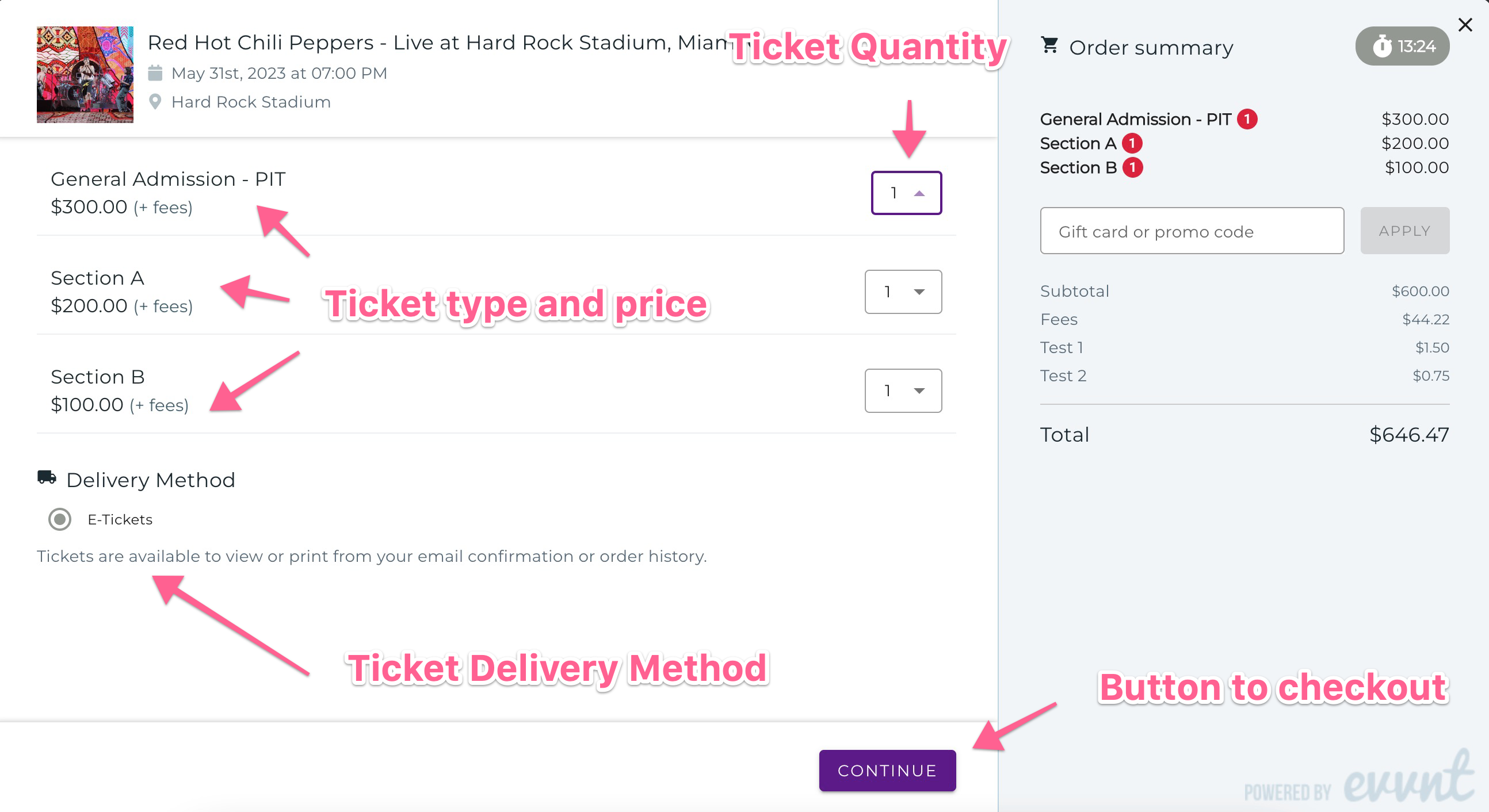 You may either use Google pay or fill the credit card form out, then press the place order button.