For payment of ticketing fees to a portal, a Stripe connected account must be established by the Partner user that is an Account Owner. This is done from the Partner account Settings page (see image below). To access this page, the user must select the "Partner user" option at login, and then select "Settings" from the left-side navigation menu.
Once the Stripe connected account is created, the account owner may update it at any time from the same partner account "Settings" page.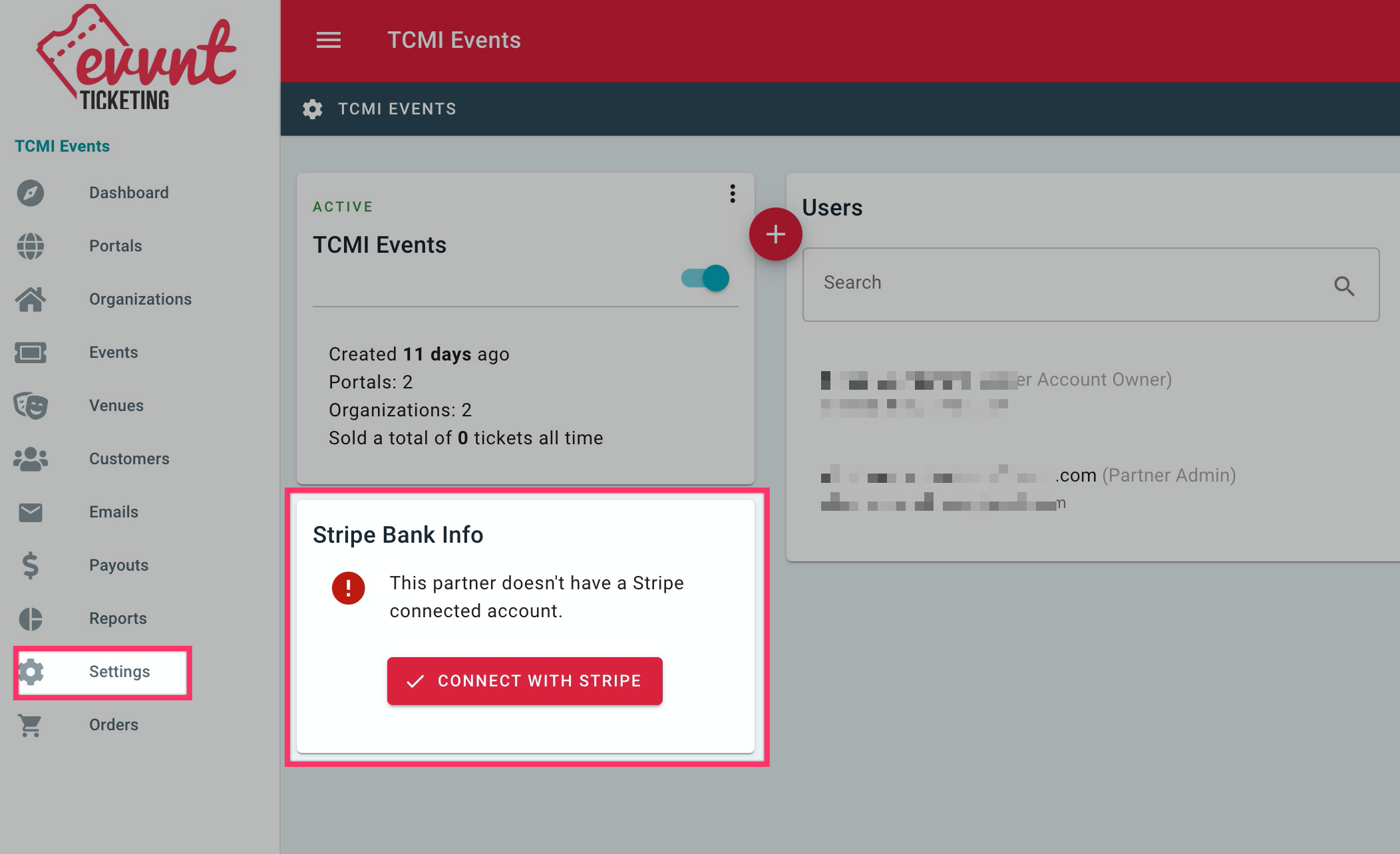 Payments for portal fees are made on the first of the month, and these will include fees accrued for events that were paid out during the previous month.
For Partners with more than one ticketing portal associated with it, all portals will use the Partner account bank info by default.
You can create a unique bank connection for any specific ticketing portal that would set up unique bank information from the ticketing portal's settings page. Otherwise, portal(s) will use the banking information provided in the owning Partner account for payment of fee revenue.