After creating a seating chart in a venue, the chart will be placed in a list under your venue along with any other seating charts you have created. Navigate to the Venues list in the main menu and then search for and select your venue.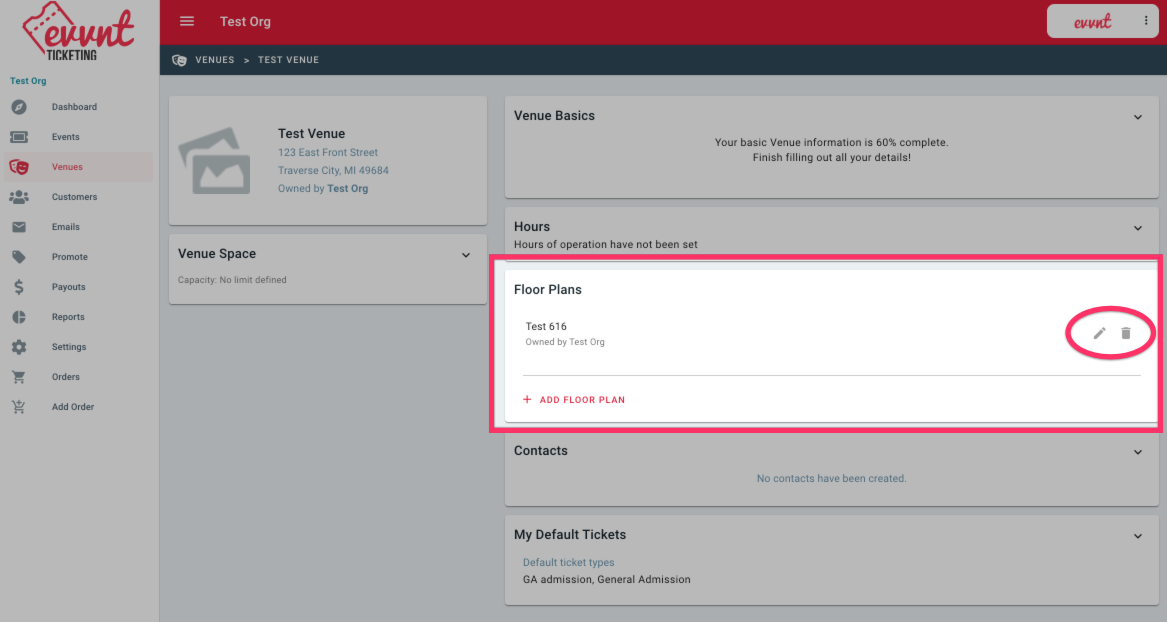 To Edit an existing seating chart, click the pencil tool next to the floor plan name. To Remove a seating chart, click the trash can icon next to the floor plan name. Note that removing a seating chart template from the list will not remove that seating chart from any events that have had that floor plan loaded into it. Removing a floor plan in the venue means you will not be able to use that template for any events going forward and this action cannot be undone.
Copy a Floor Plan
To copy a floor plan you will need to click the pencil to open the floor plan editor. Once there, you can select all the items and click the icon in the top tool bar to copy the plan to your clipboard. Then exit the editor and return to the venue where you can add a new floor plan. Finally, in this new floor plan you can select the paste option from the top bar (see last image) and that will bring in the items from the floor plan you copied.