Every successful ticket order is followed by an email to confirm your order. This is sent to the email address you provided at the time of purchase. In that email is a link to "View E-tickets" (see example).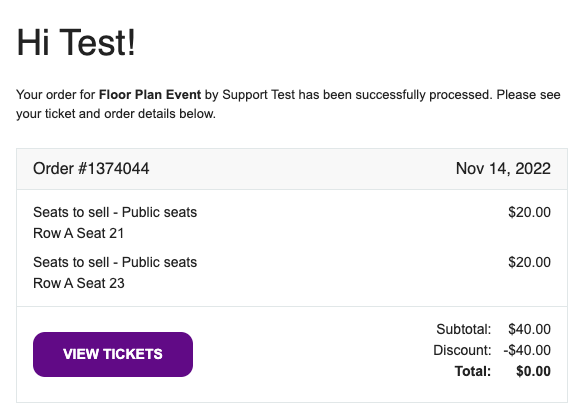 The "View Tickets" link will provide you with a printable PDF version of your tickets. Clicking on the link will open the PDF of your tickets that you can print with any connected printer.
Do I need to print my tickets?
In most cases, NO, you do not need to bring a printed version of the ticket to attend an event. It is quicker for hosts to scan your QR codes, and if you have a mobile device that can view your tickets then the QR codes can be scanned at the event from your view on your device. If you cannot show the QR code on a device at the gate, then you still may not need a printed ticket. In this case, the event hosts have the option to search for your order by name or email and check you in from their device. Some hosts may require identification if you are asking for them to find your order by name.