From the customer page, you can view a customer's order history, take action on a specific order, and edit customer information.
To locate a customer account as the admin, click on the Customers tab (1) in the main navigation and use the search fields to the right of the customers list to find a specific customer. If you have the customer name or email address, use the Name search field (2). If you have a specific order number, you will need to search from the Orders page tab.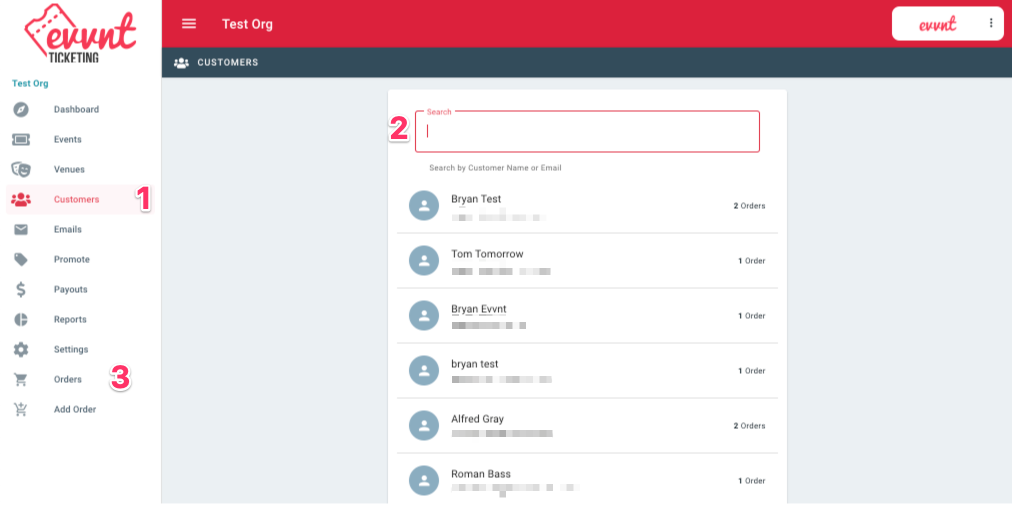 When you have located the customer account, click on the Customer Name to access their account information.
Edit Customer Information
Once the customer has been located using the search field(by name or email address), click on a customer name to view the customer page. The main card on the customer page will show three dots, which clicked they show a menu with an option to edit the customer.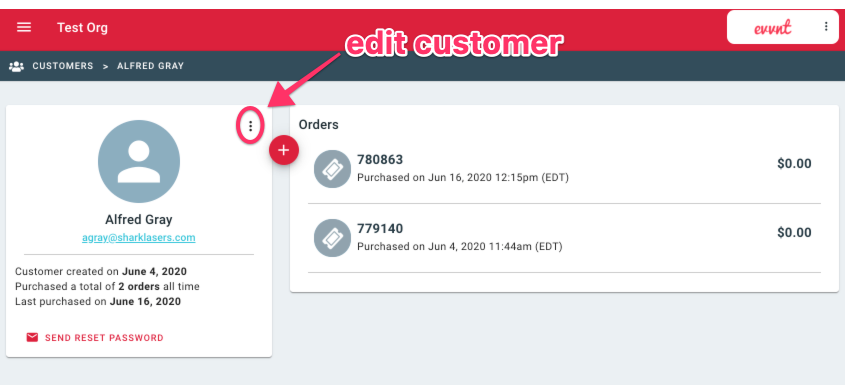 When you edit the customer information you must scroll down to the bottom and select "SAVE CUSTOMER". If you update a customer's email address then it would be a good practice to also resend any email confirmations they may have missed.