Here you can find documentation of what contact info can be input and where to input that in our system, and where that info is externally displayed. This information will show up on confirmation emails via link in the "Need Help" section. See below.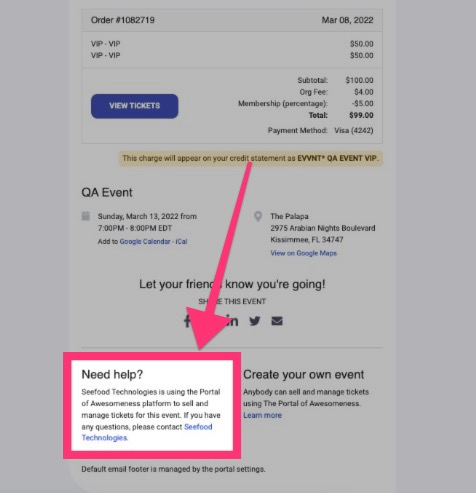 Organization Basics is where it will pull all of the data that will be displayed under "Organizer Information" on the ticket sales page for each event your organization hosts.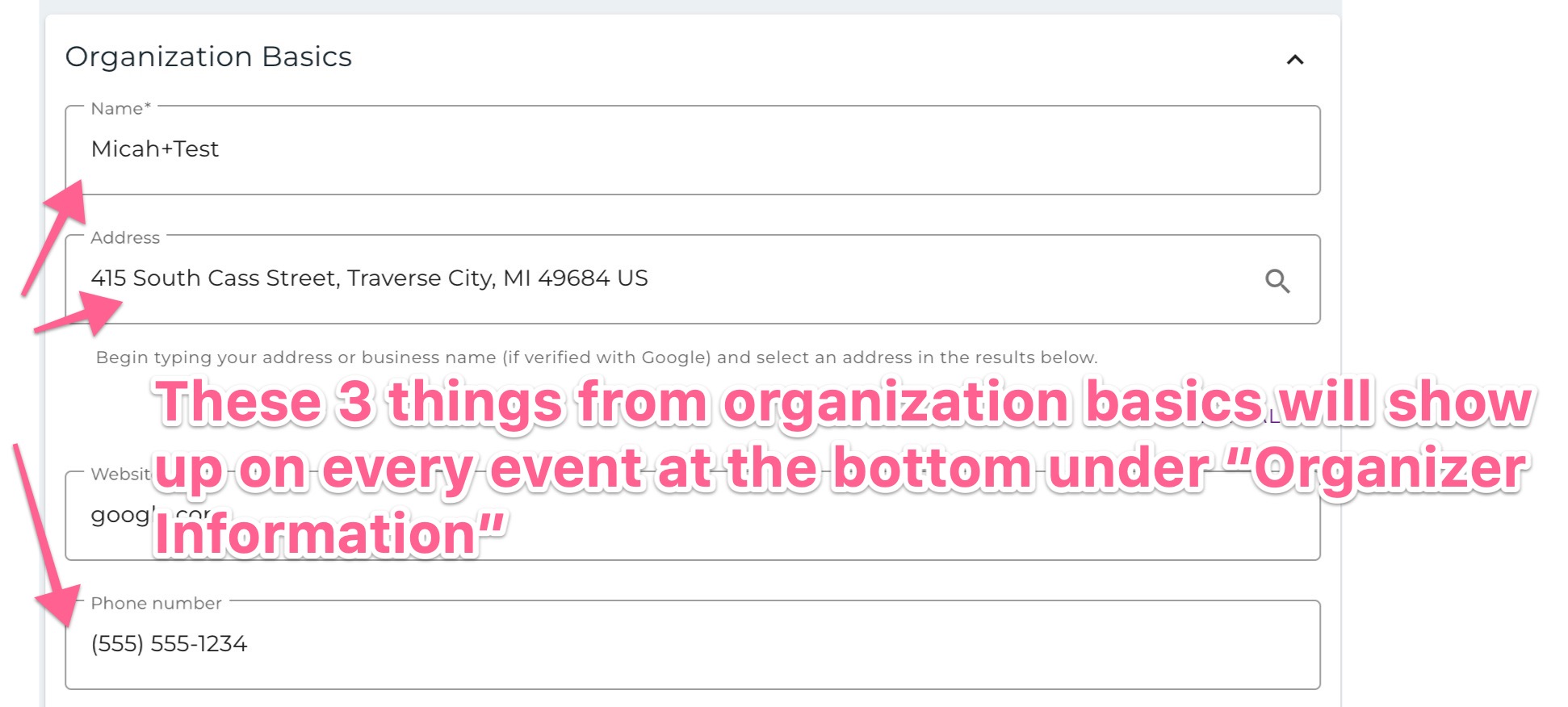 Contact information added in the Organizations settings will be displayed on the organizations information page. This page is also available to users via the confirmation email. We direct ticket holders to this page via link in the email confirmation for all ticket sales for your events.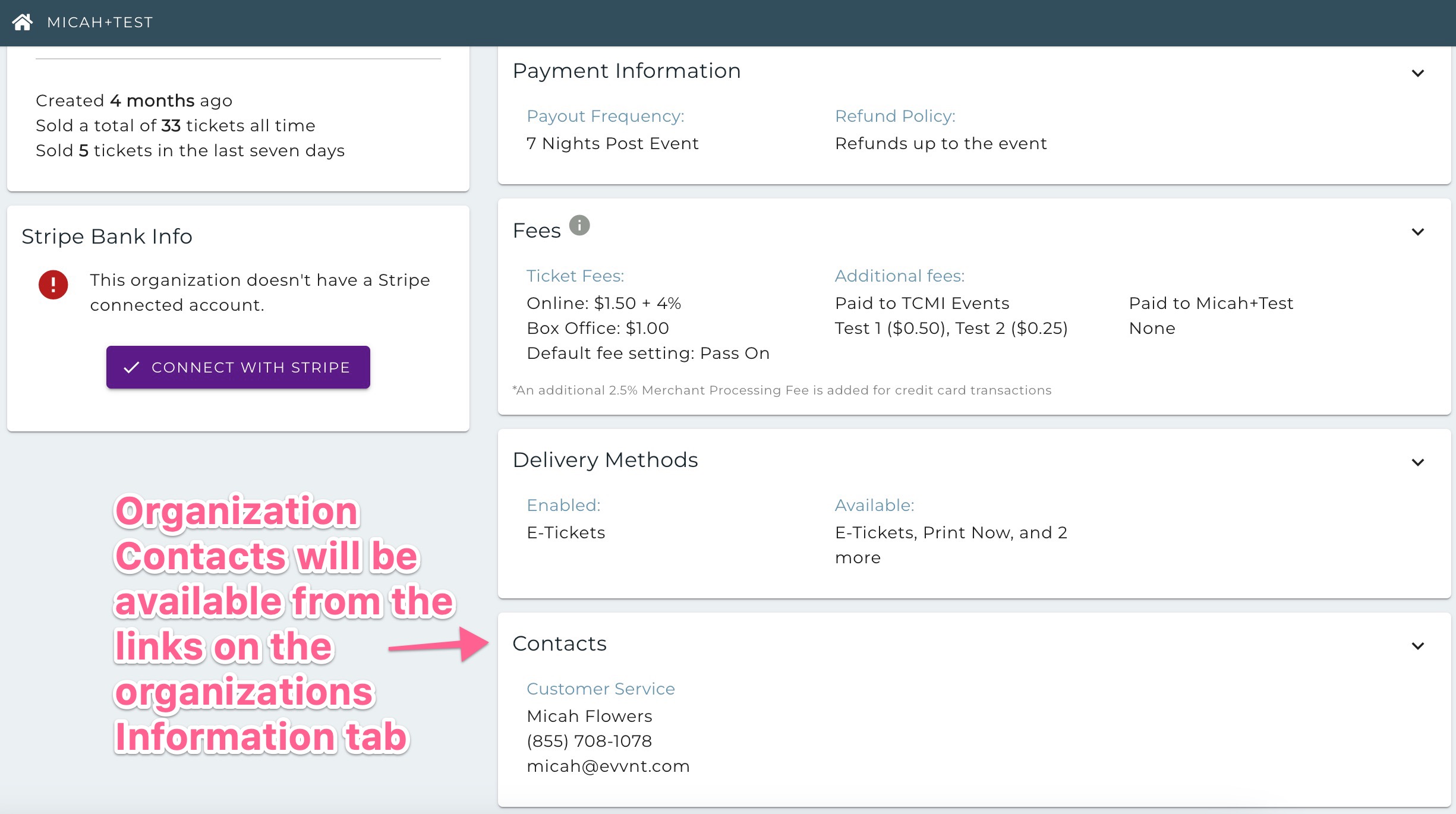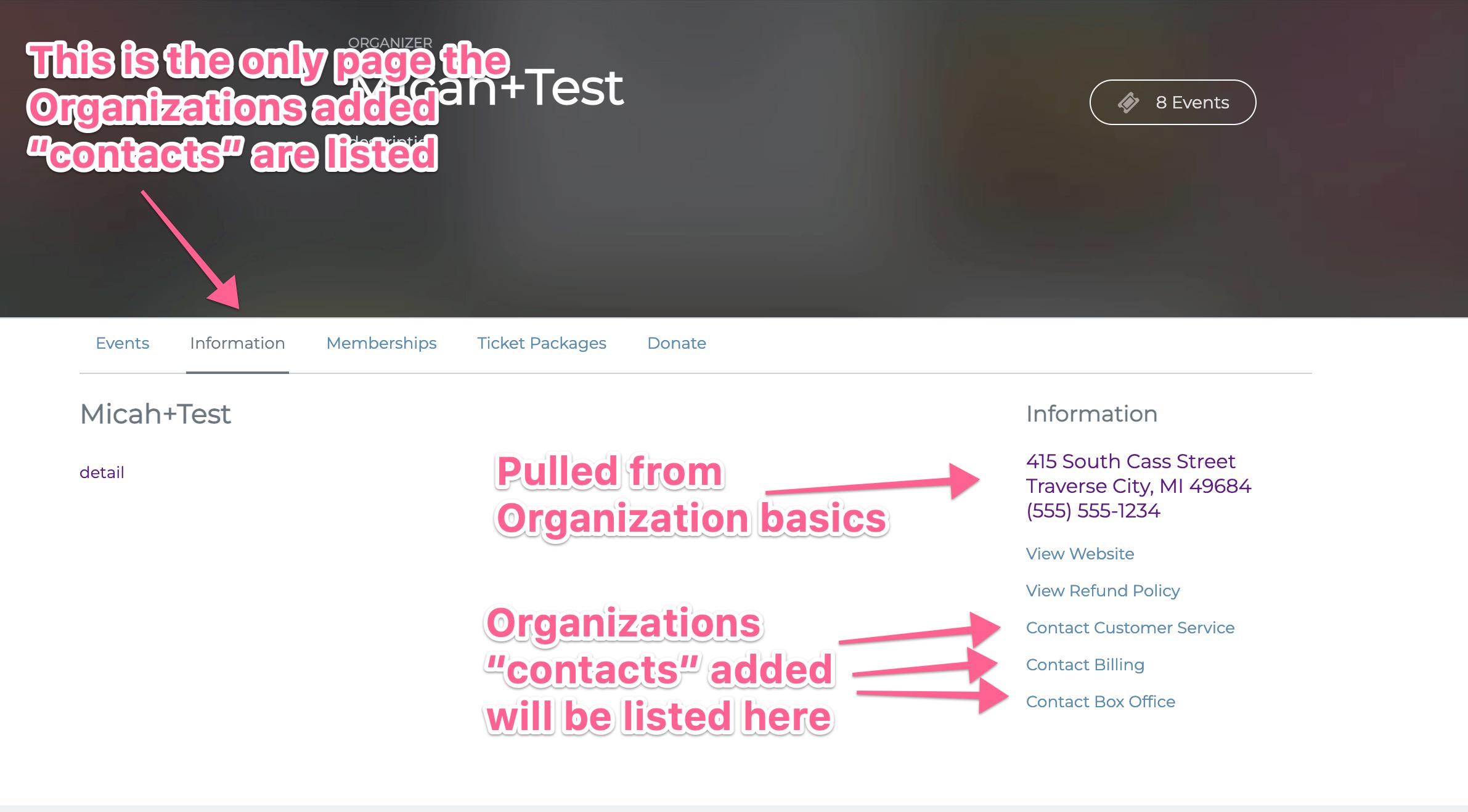 The Events edit page has an input option for contact information but it does not appear anywhere on the event listing or the organizations page. We have plans to resolve this issue soon. For now, you can rely on updating your Organization contact information for any potential inquiries from your events.